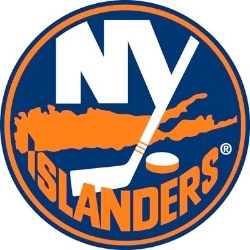 Yeah, it's a little opportunistic, but Hartford officials say they'd roll out the welcome mat for the New York Islanders if the team were to indeed to leave Barclays Center after the 2017-18 NHL season.
Hartford offers an existing arena (XL Center, which seats 14,750) that's been updated since the Whalers left for North Carolina, corporate support and a convenient location, albeit one outside the greater New York City market. From USA Today:
"This is a ready market anxious for an NHL team, eager to fill seats, buy merchandise, and support your team," [Governor Dannel] Malloy and [Hartford Mayor Luke] Bronin wrote to Islanders owners Jon Ledecky, Scott Malkin and Charles Wang (who owns a minority stake). "Your AHL affiliate is in nearby Bridgeport, allowing quick and easy access to your minor-league players, and represents a footing in Connecticut of the Islander franchise.
" … The building has had some fan amenities and new team facilities upgraded over the last several years, and we have a program in place to undertake more work," Malloy wrote. "Hartford offers an NHL market with more Fortune 500 companies than many NHL cities including Columbus, Raleigh, Buffalo, and Nashville, with a substantial number of second-stage growth companies."
This does point out an inconvenient truth for the NHL: there are three teams with some serious arena issues. Yesterday Arizona State University pulled the plug on a proposed new Arizona Coyotes arena. The Carolina Hurricanes are rumored to be a team on the move — so much so that Commissioner Gary Bettman was compelled to deny the rumors at a recent press conference. Add in the availability of a new arena in a hockey-mad Quebec City and work on a potential new Seattle arena, and the speculation is sure to continue — even there's little chance current ownership will leave the greater New York City market.
RELATED STORIES: Barclays Center, Islanders Expected to Part Ways; New York Islanders Mulling Arena Options; Best of 2016, #6: New York Islanders; Islanders Continuing Arena Talks in Queens; Yorkmark: We're Listening to Islanders Fans; Islanders Can Opt Out of Barclays Center; Nassau County Pitching New York Islanders Return; Belmont Park in Play for Islanders; New York Islanders Eyeing Queens Move;Ledecky Discusses New York Islanders, Nassau County Coliseum, Sound Tigers