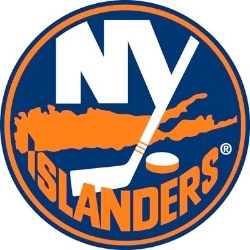 Amidst continued concerns over the Barclays Center's viability as an NHL venue, the New York Islanders are continuing their pursuit of an arena in Queens. 
As they enter their second season in Brooklyn, the Islanders are once again dealing with subpar conditions at the Barclays Center. Games over the weekend were followed by reported complaints over the quality of the ice, which many players cited as an issue. The playing conditions, along with problems such as poor sight lines and the lack of Islanders' branding around the arena, had been among the major complains from Islanders players and fans last year.
Unsurprisingly, the Islanders are still looking to rectify the issue by constructing a new arena. Belmont Park has been discussed as a possible location, along with a site near the New York Mets' Citi Field. 
For a handful of reasons, the move to the Citi Field area may be a desirable one for the Islanders. A new venue in Queens would put them closer to their fan base on Long Island, and the Mets–under the Wilpons and Sterling Equity–have been looking to develop the area surrounding the ballpark, making a new arena a possible anchor.
In any arena search, however, the Islanders will have to take funding for the arena and related infrastructure into account. As the New York Post notes, New York's already saturated arena market may make public funds scarce:
Indeed, Slap Shots has learned Islanders ownership has held meetings with folks representing Wilpon-owned Sterling Equities to discuss constructing an arena on what would be the third base/left field area of the parking lot.
It is unclear how this project would be financed. As previously stated in this space, it is all but impossible to believe a one-team arena for which the area — that features MSG, Barclays, Prudential Center and a remodeled Coliseum — has no need could draw any support for public funding, regardless of how necessary new digs are for the Islanders.
If an arena is built on Citi Field property, a garage would have to be constructed on the site to make up for the parking spaces lost to the building. That, of course, also would have to be financed.
The Islanders could opt out of their agreement at the Barclays Center after either their third or fourth season at the venue, but it would be hard to make that call without a long-term solution in place.
RELATED STORIES: Yorkmark: We're Listening to Islanders Fans; Islanders Can Opt Out of Barclays Center; Nassau County Pitching New York Islanders Return; Belmont Park in Play for Islanders; New York Islanders Eyeing Queens Move;Ledecky Discusses New York Islanders, Nassau County Coliseum, Sound Tigers