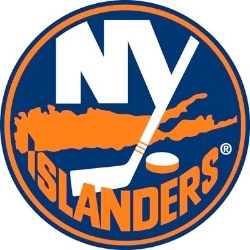 If the Barclays Center continues to be a source of frustration, the New York Islanders may set up shop at a new arena near the home of the New York Mets. 
The Islanders' move from Nassau County Coliseum to Brooklyn has not gone as smoothly as planned. While the Barclays Center has been haled as a start-of-the-art venue, it was not originally designed to be conducive to the NHL, which showed during the team's first season at the arena. Complaints mounted from fans and players alike, with obstructed seating emerging as a hot-button issue along with problems with the condition of the ice.
Looking for a hockey-specific venue, the Islanders are in talks with the New York Mets to build an arena next to Citi Field. In some respects, this a logical landing spot. It is closer to Long Island than the Barclays Center, and the area surrounding Citi Field at been at the center of other talks. Other facilities–including a soccer-specific stadium for New York City F.C.–have been discussed for the area, and Willets Point has been targeted for development for years.
While Barclays Center officials are downplaying such talk, it sounds as though the Islanders have been planning it for some time. More from Bloomberg:
The Islanders, who are owned by Value Retail Plc founder Scott Malkin and Jonathan Ledecky, and Sterling Equities, which owns the Mets, have been discussing a possible move to Queens for months, said the people.
The team is being advised in the talks by Oak View Group, a consulting firm founded by ex-AEG CEO Tim Leiweke and Irving Azoff, who is a business partner of the Madison Square Garden Company, which owns the Knicks and the Rangers. MSG CEO James Dolan once gave Azoff credit for bringing hall-of-fame basketball coach Phil Jackson to the Knicks.
"Last week, Jon Ledecky told the media and later fans at a town hall event that 'Barclays is our home,"' Barclays Center spokesman Barry Baum said in an e-mail. "Anyone with questions about this should contact Islanders ownership."
One thing that is not on the table: A move back to a renovated Nassau County Coliseum. Bloomberg reported that the Islanders are not looking to return to the Coliseum, and that backs a statement from team owners Scott Malkin and Jon Ledecky at a recent press conference. It was also indicated at that event that the Islanders were interested in discussing improvements to the Barclays Center.
RELATED STORIES: Ledecky Discusses New York Islanders, Nassau County Coliseum, Sound Tigers