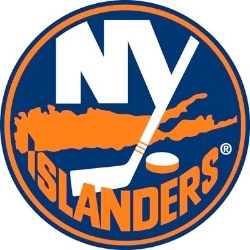 The New York Islanders are apparently looking at several locations for a new arena, with Belmont Park now reportedly in the mix.
As was covered here last week, the Islanders are dissatisfied with their current situation at the Barclays Center in Brooklyn. The team played its first season there last year, and feedback from fans and players was largely negative. Therefore, the Islanders either want to see changes made to the Barclays Center or want to build a hockey-specific arena elsewhere.
Along with a potential spot at Willets Point, the Islanders are mulling Belmont Park as an option. Such a move would put the team back on Long Island, with the location being a 28-acre parcel that was previously put up for bid by the Empire State Development Corp. The Islanders have facilitated talks with the New York Racing Association, and reports indicate that the interest in developing an arena may be mutual. More from Newsday:
"NYRA is courting the Islanders," said one source briefed on the talks. "This is a wonderful opportunity to bring the Islanders back home."
Another source briefed on the talks characterized them as in the early stages and stressed the team's new owners are weighing multiple options, including remaining in Brooklyn. Jon Ledecky and partner Scott Malkin took over control of the Islanders from Charles Wang July 1.
NYRA officials did not respond to requests for comment. Islanders spokesman Kimber Auerbach said the club does not comment on "rumor and speculation."
Interestingly enough, this same site is being considered by the New York Cosmos for a new 25,000 seat soccer stadium. The Cosmos' bid amounts to a $400 million development that includes retail and lodging space. While that bid was submitted years ago, its potential development recently sparked a protest from area residents over concerns about the effect the stadium would have on the neighborhood. (We covered this story on our sister site, Soccer Stadium Digest.)
For now, it seems that the Islanders are looking for a solution somewhere in the area, be it at Belmont Park or elsewhere.
RELATED STORIES: New York Islanders Eyeing Queens Move; Ledecky Discusses New York Islanders, Nassau County Coliseum, Sound Tigers