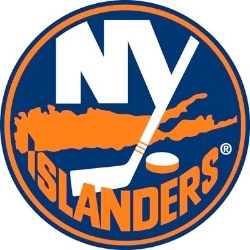 The New York Islanders are still assessing their arena options in the New York area, according to NHL commissioner Gary Bettman. 
Over this past weekend, Bettman addressed several issues relating to the league, including speculation that the Carolina Hurricanes could be on the move (something he denied). Another topic the commissioner discussed was the Islanders, who have been reported to be seeking their own arena.
The issue for the Islanders is that the Barclays Center in Brooklyn has been criticized for being a bad fit for the NHL, with issues ranging from poor sight lines in the seating bowl to the quality of the ice. Furthermore, it has been noted that the Islanders might be able to better reach their fan base on Long Island by building a new arena in a location such as Queens or Belmont Park.
Bettman more or less affirmed that possibility. While stating that Islanders owners Scott Malkin and Jon Ledecky intend to keep the team in New York, Bettman acknowledged that the Barclays Center has some issues. More from Newsday:
"They're committed to the franchise, they're committed to New York and the great fan base that has followed the Islanders," Bettman said, referring to Scott Malkin and Jon Ledecky, who are in their first season as principal owners after having completed the sale from Charles Wang.
Barclays Center has drawn mixed reviews from Long Island fans regarding the difficulty of getting to Brooklyn and the presence of seats that do not offer a full view of the rink. The building also has been criticized by players because of the quality of the ice in an arena that was not designed with hockey in mind.
Newsday has reported that the owners have spoken about a new arena, either near Citi Field or Belmont racetrack. Without elaborating or giving specifics, Bettman basically confirmed that.
"There are some issues about playing in Barclays, it may be fundamental to the ice system, and that's not something that can be fixed in the short term," the commissioner said. "I think as is prudent, Scott Malkin and Jon Ledecky are reviewing the situation and looking very seriously at what their options are."
The location in Queens would allow the Islanders to build a new arena near the New York Mets' Citi Field. The area surrounding Belmont Park, meanwhile, has been at the center of development discussions for years, some that continued after the Empire State Development corporation decided in December to scrap previous proposals for the site.
As Newsday has previously reported, the Islanders could opt out of their agreement at the Barclays Center as early as 2018.
RELATED STORIES: Best of 2016, #6: New York Islanders; Islanders Continuing Arena Talks in Queens; Yorkmark: We're Listening to Islanders Fans; Islanders Can Opt Out of Barclays Center; Nassau County Pitching New York Islanders Return; Belmont Park in Play for Islanders; New York Islanders Eyeing Queens Move;Ledecky Discusses New York Islanders, Nassau County Coliseum, Sound Tigers