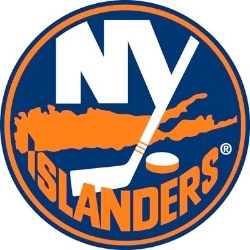 Barclays Center official Brett Yormark recently said that arena operators are considering feedback from New York Islanders' fans, but declined to  discuss relocation talks. 
It is apparent that the Islanders were unhappy with their first season at the Barclays Center, the Brooklyn venue that many contend is not suited for hockey. Reports indicate that, aside from numerous complaints about the arena experience from fans and players alike, the Islanders' tenure at the Barclays Center has been affected by what some see as an unfavorable business arrangement.
As a result the Islanders have reportedly been looking into options for a new arena. Belmont Park has been one of the locations discussed, and other reports have said that the Islanders have talked with the New York Mets about constructing a new arena near Citi Field.
In the meantime, however, the team will continue to play at the Barclays Center. Yormark, the CEO of Brooklyn Sports & Entertainment, says that arena operators feel that the hockey experience will be significantly improved for the 2016-17 season. More Islanders branding is expected throughout the venue, while the team's merchandise should be more readily available. Yormark, however, declined to get into an in-depth discussion about the Islanders' future. More from CBS New York:
"I don't have a crystal ball," Yormark said. "I can't tell you what the future holds. But I can tell you adamantly that we're committed to providing a great season for everyone involved."
To that end, Yormark said arena management conducted focus groups with fans in Brooklyn and on Long Island, asking what they liked and what they wanted to see improved.
One of the top complaints was about transportation on the Long Island Rail Road after games. Fans were displeased with the service during the season, but noted it had improved for the playoffs, and Yormark said the LIRR had agreed to maintain the additional schedule of trains after games this season.
This season, the Islanders' second at the Barclays Center, could be an interesting one when it comes to the team's status at the arena, especially given the terms of their lease. According to Newsday, a mutual opt-out clause in the lease could allow the Islanders to depart after their third or fourth season at the venue.
RELATED STORIES: Islanders Can Opt Out of Barclays Center; Nassau County Pitching New York Islanders Return; Belmont Park in Play for Islanders; New York Islanders Eyeing Queens Move;Ledecky Discusses New York Islanders, Nassau County Coliseum, Sound Tigers