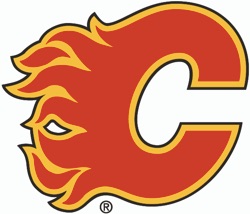 With their search for a new arena stalled, NHL commissioner Gary Bettman is expressing his frustration with the Calgary Flames' current situation. 
Over the last several months, there have been apparent issues between the City of Calgary and the Flames. Citing a lack of progress in discussions over a proposed new arena in Victoria Park, the Flames announced in September that they would no longer pursue a new facility in Calgary. That came weeks before Calgary's October municipal election, which resulted mayor Naheed Nenshi–who Bettman had criticized for what he saw as his role in the stalled negotiations–being reelected for a third term.
In the period since, there have been no signs of resuming discussions, leaving questions about the Flames' future. When discussing the situation recently, Bettman called it "very frustrating." He noted that while Calgary is a strong hockey city with a passionate fan base, the Flames are in a bad position if they cannot secure a new arena. More from Sportsnet:
"Calgary's been very frustrating because the Flames have concluded they can't make a building deal in Calgary so they'll hang out and hang on as long as they can and we'll just have to deal with those things as they come up," Bettman said.
Unlike their Alberta rivals—Edmonton opened the new Rogers Place last year—the Flames have not been able to strike a deal with the city for funding a new rink. Bettman said Thursday that he believe there's "no bridge to build" over the gap between team ownership and the city's mayor, Naheed Nenshi.
"I think part of the reason that the Flames have stopped pursuing a new building in Calgary is they don't see any prospect of making a deal for a new building on terms that make sense. And based on my experience up there, I understand why they've taken that position," Bettman said, admitting the situation has "been gloomy."
"[Calgary is] absolutely a world-class hockey city. Great fans. But no current ability to build a new arena, and you can have the world's best fans, you can have the world's best team, you could be in the world's best city, but if you don't have an adequate arena, you go through a very, very difficult time," Bettman explained. "And by the way, you can have the world's best owners—and I think the Flames' owners are as good, if not better, than owners in any teams in any league, starting with Murray Edwards. But the fact of the matter is, a team, in order to be competitive for the long-term, in order to survive for the long-term, has to have the right facility to play in.
The Flames have been looking for a few years to replace the Scotiabank Saddledome with a new venue, having pitched the ambitious CalgaryNEXT development in 2015. Over time, the proposal to struggle to gain traction among city officials largely because of concerns over its potential cost. Before hitting a stalemate, discussions had more recently focused on Victoria Park, where a new arena would be constructed at a site just north of the Saddledome. The Saddledome originally opened in 1983.
RELATED STORIES: Best of 2017, #7: Calgary Flames' Arena Pursuit Stalls; Naheed Nenshi Reelected as Mayor of Calgary; Poll Weighs in on Calgary Flames' Arena Talks; Calgary Flames Release Arena Proposal; City Votes to Release Proposal for Calgary Flames Arena; Calgary Flames: We Will No Longer Pursue Calgary Arena; Calgary Flames Arena Could be a Part of Entertainment District; Brian Burke: Flames Will 'Just Leave' Without New Arena; Poll Shows Some Support for New Calgary Flames Arena; Calgary Flames Could be Helped by Olympic Effort; Calgary Flames, City to Consider Victoria Park Arena; King Clarifies Comments on Calgary Flames Arena Search; Calgary Mayor: CalgaryNext is "Dead"; Conversations on CalgaryNext Continue; Federal Money Could be Used for CalgaryNEXT; Poll Shows Tepid Reaction to CalgaryNEXT; Councillor Makes Case for CalgaryNEXT; Flames pitch ambitious CalgaryNEXT arena project