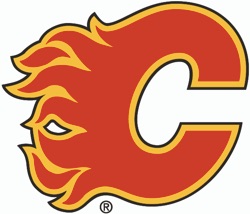 In a series of candid remarks on Wednesday, Calgary Flames president of hockey operations Brian Burke said the team will move if it does not secure a new arena. 
When attending a business luncheon at Canadian Club of Calgary, Burke was blunt in his statements on the Flames' ongoing arena search. Among his comments were "We're not going to make the threat to leave. We'll just leave,"and, when comparing the Flames' arena situation to that of the Edmonton Oilers, stated "They figured it out in Edmonton, where they know that a new building can rejuvenate the downtown. But I guess we're just smarter than that here."
For the Flames, discussions of a new arena have been unfolding for some time. The club initially proposed CalgaryNext–a development that included a new arena–in 2015, but that concept has run into concerns over its cost, as a previous study from the city showed that the price tag could be as high as $1.8 billion. More recently, the Flames and Calgary officials have been engaging in discussions about building a new arena in Victoria Park at a site just north of the team's current home, the Scotiabank Saddledome.
Following Burke's remarks, Flames president and CEO Ken King issued a statement that clarified that Burke is not a spokesperson for the club when it comes to its arena pursuit. More from The Calgary Herald:
But King tried to temper Burke's conviction in an official release.
"Brian Burke runs Hockey Operations for the Calgary Flames and he and many Calgarians have strong views about this topic," King said.
"However, he is not our spokesperson regarding a new events centre for our city. We remain committed to our dialogue with the City and very optimistic we will get to a positive conclusion. We admire everyone's enthusiasm  on this subject."
But Mayor Naheed Nenshi has said that "99.999997 per cent" of phone calls and emails to his office have said there should be no public money for a new Flames rink.
The Saddledome originally opened in 1983, and is among the oldest NHL arenas is use.
RELATED STORIES: Poll Shows Support for New Calgary Flames Arena; Calgary Flames Could be Helped by Olympic Effort; Calgary Flames, City to Consider Victoria Park Arena; King Clarifies Comments on Calgary Flames Arena Search; Calgary Mayor: CalgaryNext is "Dead"; Conversations on CalgaryNext Continue; Federal Money Could be Used for CalgaryNEXT; Poll Shows Tepid Reaction to CalgaryNEXT; Councillor Makes Case for CalgaryNEXT; Flames pitch ambitious CalgaryNEXT arena project