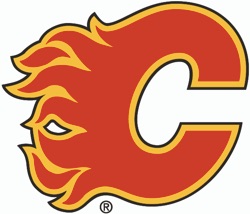 Amidst an ongoing debate, nearly half the respondents to a recent poll want the City of Calgary to hold firm in discussions for a new Calgary Flames' arena. 
Discussions between the Flames and the city over a proposed arena in Victoria Park have broken down in recent weeks. The Flames, citing their frustrations with the discussions, announced in September that they would no longer pursue a new arena in the city, and previous funding proposals from both sides were eventually released, while NHL commissioner Gary Bettman has criticized Calgary mayor Naheed Nenshi for the impasse.
With an October 16 municipal election approaching, a recent poll gauged how some feel about the ongoing discussions. According to the results of the poll, 47% of respondents believe the city "should stand firm on its commitment to get the best arena deal for taxpayers." More from The Calgary Sun:
Forty-seven per cent of respondents who participated in a Mainstream Research/Postmedia poll for the Calgary Herald/Calgary Sun think the city "should stand firm on its commitment to get the best arena deal for taxpayers," even if that means the NHL team moves away from Calgary.
Thirty-nine per cent of people who answered the Interactive Voice Response (IVR) survey on their cellphone or landline said they don't think the city should stand firm, while 14 per cent of the 1,000 respondents weren't sure.
Mainstreet pollster Quito Maggi said he was surprised to see nearly half of the people surveyed OK with returning to the days when Calgary didn't have a professional hockey team.
"Very few Calgarians remember not having the Flames in Calgary," he said.
Additionally, 39% of respondents believe the city's proposal for a new arena is fair, compared to 35% who say it is unfair, and an additional 26% unsure. The city's framework accounted for a total project cost of $555 million, with the city contributing $185 million, the team paying $185 million, and the remaining $185 million generated by a ticket tax. When broken down, the city's contribution included $130 million toward the construction of the arena, plus $30 million in land, and $25 million to demolish the Scotiabank Saddledome. Additionally, that proposal called for the team to own and pay property tax on the arena and receive 100% of revenues.
RELATED STORIES: Calgary Flames Release Arena Proposal; City Votes to Release Proposal for Calgary Flames Arena; Calgary Flames: We Will No Longer Pursue Calgary Arena; Calgary Flames Arena Could be a Part of Entertainment District; Brian Burke: Flames Will 'Just Leave' Without New Arena; Poll Shows Some Support for New Calgary Flames Arena; Calgary Flames Could be Helped by Olympic Effort; Calgary Flames, City to Consider Victoria Park Arena; King Clarifies Comments on Calgary Flames Arena Search; Calgary Mayor: CalgaryNext is "Dead"; Conversations on CalgaryNext Continue; Federal Money Could be Used for CalgaryNEXT; Poll Shows Tepid Reaction to CalgaryNEXT; Councillor Makes Case for CalgaryNEXT; Flames pitch ambitious CalgaryNEXT arena project