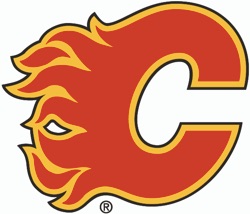 Calgary mayor Naheed Nenshi earned reelection on Monday, leaving some questions about what it means for the Calgary Flames and the possibility of a new arena. 
In the weeks leading up to Monday's election, there were apparent issues between the Flames and the city. The two sides had been discussing the possibility of constructing a new arena in Victoria Park, but the Flames announced in September that they would walk away from discussions, citing their frustrations with the ongoing negotiations. Previous funding proposals from both sides were eventually released, while NHL commissioner Gary Bettman criticized Nenshi for the impasse.
Nenshi faced several challengers in his bid for reelection, including lawyer Bill Smith, who was shown to be leading the incumbent mayor in some polls leading up to the election. However, Nenshi won a third term by capturing about 51% of the vote, with Smith garnering roughly 44%.
Given the previous contention between the two sides, time will tell how Nenshi's victory affects discussions with the Flames, as Eric Francis explains in a piece for SportsNet:
Where this leaves the chances of seeing negotiations resurrected is anyone's guess as Nenshi overcame a significant attack by the Flames to keep his job. He won't forget that.
While many Calgarians who are frustrated by the arena drama may say it's little more than a negotiating tactic to suggest the Flames could ultimately sell the team to owners in Quebec City, Seattle or Houston, the reality is simple: without a new rink an NHL franchise in Calgary is not sustainable.
As part of his victory speech just after midnight locally, Nenshi said he was humbled by the race and said it was crucial for Calgarians to come together moving forward. We'll see if he means it by doing his part to end the stalemate with the Flames to try piecing together a deal for crucial infrastructure needed to keep the Flames in town. He's said all along the city is willing to keep negotiating.
If not, the man whose popularity took a huge hit in Monday's election could be destined to leave a legacy of being the man largely responsible for the Flames leaving. Make no mistake, both sides are to blame for the failed arena talks.
The Flames have been looking to replace the Scotiabank Saddledome, which originally opened in 1983.
RELATED STORIES: Poll Weighs in on Calgary Flames' Arena Talks; Calgary Flames Release Arena Proposal; City Votes to Release Proposal for Calgary Flames Arena; Calgary Flames: We Will No Longer Pursue Calgary Arena; Calgary Flames Arena Could be a Part of Entertainment District; Brian Burke: Flames Will 'Just Leave' Without New Arena; Poll Shows Some Support for New Calgary Flames Arena; Calgary Flames Could be Helped by Olympic Effort; Calgary Flames, City to Consider Victoria Park Arena; King Clarifies Comments on Calgary Flames Arena Search; Calgary Mayor: CalgaryNext is "Dead"; Conversations on CalgaryNext Continue; Federal Money Could be Used for CalgaryNEXT; Poll Shows Tepid Reaction to CalgaryNEXT; Councillor Makes Case for CalgaryNEXT; Flames pitch ambitious CalgaryNEXT arena project