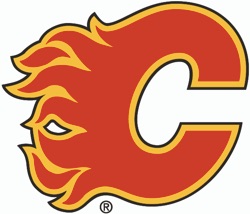 If a new Calgary Flames arena is constructed, the city's current mayor would like to see it be included in a revitalized cultural and entertainment district.
The Flames and city officials have been engaged in discussions about replacing the Scotiabank Saddledome with a new arena in Victoria Park, though their dialogue on aspects of the plan–including the financials–has some ways ago. With an election next month approaching, Calgary mayor Naheed Nenshi says that additional discussion is needed, but is offering his vision for how an arena could fit into a larger plan.
Nenshi, who faces several challengers in his bid for re-election, would like the proposed arena included in a development that would bring new and/or improved cultural and entertainment amenities to a section of Calgary that includes Victoria Park. In presenting this vision, Nenshi said that the development plan could move forward without an arena, but that it would make sense to incorporate a new home for the Flames in that mix. More form CBC News:
Nenshi says the culture and entertainment district needs a revitalized Arts Common and a renovated Olympic Plaza.
He wants an expanded BMO Centre at Stampede Park, a new innovation centre for entrepreneurs and new public realm investments in several key downtown neighbourhoods.
A new arena could be part of that revitalization but isn't a deal-breaker.
"It certainly would help it a lot. It is absolutely necessary? No. You can certainly do the convention centre. You can certainly do some of the development without it. But it makes so much sense for the arena to be part of it as well," said Nenshi.
The Flames have been pushing to replace the Saddledome for several years, having previously pitched CalgaryNEXT in 2015, only for discussions to eventually shift toward a new arena in Victoria Park, with a site of north of the Saddledome being discussed. The Saddledome originally opened in 1983, and enters the 2017-18 NHL as the league's second-oldest arena.
RELATED STORIES: Brian Burke: Flames Will 'Just Leave' Without New Arena; Poll Shows Some Support for New Calgary Flames Arena; Calgary Flames Could be Helped by Olympic Effort; Calgary Flames, City to Consider Victoria Park Arena; King Clarifies Comments on Calgary Flames Arena Search; Calgary Mayor: CalgaryNext is "Dead"; Conversations on CalgaryNext Continue; Federal Money Could be Used for CalgaryNEXT; Poll Shows Tepid Reaction to CalgaryNEXT; Councillor Makes Case for CalgaryNEXT; Flames pitch ambitious CalgaryNEXT arena project