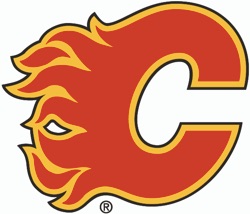 We end 2017 with a countdown of the 10 biggest stories of the year on Arena Digest, as chosen by editors and partially based on page views. Today, #7: The Calgary Flames hit a stalemate in their pursuit of a new arena. 
The Calgary Flames' pursuit of a new arena hit a stalemate in 2017. After discussions with the City of Calgary city broke down, the Flames find themselves ending the year without any momentum in their push to replace the Scotiabank Saddledome.
News surrounding the Flames' pursuit of a new arena began to surface well before 2017. It was in 2015 that the Flames released a plan for a new arena as part of the ambitious CalgaryNEXT development, but that proposal struggled to gain traction among city officials largely because of concerns over its potential cost.
For parts of 2017, it seemed that the city and Flames were making progress in the negations over a new plan. Under that proposal, the Flames would receive a new in Victoria Park at a site just north of the Saddledome.
The Flames and the city would engage in discussions over much of the year, but it became apparent over time that there were issues between the two sides over how the project should be financed. In September, the Flames came out and announced that they would no longer to pursue a new arena in Calgary, citing their difficulties in talks with city officials—including mayor Naheed Nenshi.
Both Flames president Ken King and NHL commissioner Gary Bettman attended that September press conference, and Bettman would later criticize Nenshi for what he saw as the mayor's role in the failed negotiations. Calgary and the Flames made their separate proposals publicly available, with the city's accounting for a $555 million project that included a $185 city contribution—$130 million toward the construction of the arena, plus $30 million in land, and $25 million to demolish the Saddledome—and the rest covered by the team and a ticket tax. In addition, the Flames would own and pay property taxes on the arena while receiving 100% of revenues.
The Flames also released also their own proposal, which included a $275 million team contribution toward the cost of a $500 million arena. The remainder of the cost would be covered by a community revitalization levy (CRL), which would use tax revenue generated by new development in the area to cover project costs. Tensions flared up in the weeks prior to Calgary's October municipal election, which resulted in Nenshi receiving a third term.
Over the period since the election, there have been no signs of the Flames and the city reengaging in serious discussions over a new arena. Where the story goes from here remains to be seen, but the Flames are ending the year without a clearly-defined future in Calgary.
Previously in our Top Ten Stories of 2017 List:
#8: Carolina Hurricanes Move Closer to Sale
#9: NBA G League Continues to Grow
#10: Colorado Eagles to Join AHL