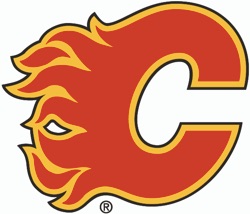 Saying there has been a lack of progress in their talks with city officials, the Calgary Flames have stated that they are not interested in pursuing a new arena in Calgary. 
The Flames have been looking for several years to replace the Scotiabank Saddledome, with a proposal for a new arena as part of the pitched CalgaryNext development initially surfacing in 2015. After cost concerns over that project arose, discussions eventually shifted to constructing a new venue in Victoria Park, though the Flames and the city have been unable to come to terms on an agreement.
On Tuesday, Flames president Ken King stated at a press conference with NHL commissioner Gary Bettman in attendance that the club is longer interested in discussing a new arena with Calgary. The Flames and Calgary have reportedly had difficulty agreeing on the financial terms of an arena project. More from The Globe and Mail:
With NHL commissioner Gary Bettman attending a hastily called news conference at the Saddledome, King told reporters the city's "message is it's not going to work."
The Flames' decision to go public with their frustration came a day after [mayor Naheed] Nenshi released a video outlining his support for a plan that would revitalize the East Village and Victoria Park section of downtown Calgary. In the video, Nenshi tells former Calgary Stampeder Jon Cornish of his wish to see a revitalized Olympic Park, an expanded Arts Commons and a bigger BMO Centre, all of which would benefit from having a new arena built in Victoria Park.
Calgary offered to pay for one-third of the arena, in equal instalments over a number of years, according to a source. The money would have to be paid back. The ownership group, according to this proposal, would cover another third of the total cost and surcharge on tickets would pay for the remaining third, the source said.
 The Flames organization rejected the offer, the source said.
The Flames made this announcement with Calgary just weeks away from an October municipal election in which Nenshi will face multiple challengers for a third term in office, though King denied to SportsNet that the Flames want to make the arena an election issue. The Saddledome opened in 1983, and enters the 2017-18 season as the NHL's second-oldest arena.
RELATED STORIES: Calgary Flames Arena Could be a Part of Entertainment District; Brian Burke: Flames Will 'Just Leave' Without New Arena; Poll Shows Some Support for New Calgary Flames Arena; Calgary Flames Could be Helped by Olympic Effort; Calgary Flames, City to Consider Victoria Park Arena; King Clarifies Comments on Calgary Flames Arena Search; Calgary Mayor: CalgaryNext is "Dead"; Conversations on CalgaryNext Continue; Federal Money Could be Used for CalgaryNEXT; Poll Shows Tepid Reaction to CalgaryNEXT; Councillor Makes Case for CalgaryNEXT; Flames pitch ambitious CalgaryNEXT arena project