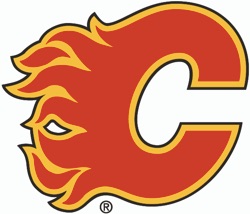 Believing that they have made a fair offer to the team, Calgary leaders have voted to make proposed terms for a new Calgary Flames arena public. 
The back-and-forth over discussions of a new Flames' arena has taken some turns this week, including an announcement from Flames president Ken King that the team was moving on from discussions with Calgary. In remarks made during a press conference on Tuesday, with NHL commissioner Gary Bettman in attendance, King expressed his frustration with what he sees as a lack of progress in discussions with city leaders.
Calgary mayor Naheed Nenshi had a chance to respond on Wednesday, and emphasized that he believes that the city has been fair in its discussions with the Flames. The Calgary City Council also voted to allow Nenshi to make the terms of the arena proposals public, though the mayor did not offer a specific timeline on when the city will release the information. More from The Calgary Herald:
"The city has always negotiated in very good faith here, and we remain at the table, we remain ready to negotiate in good faith," he said.
"We worked very hard to come up with a deal that makes sense in this economy, without impacting people's taxes that nonetheless participates in both the risk and the upside of this."
The fracture was seemingly spurred Monday, when Nenshi unveiled his vision for an entertainment district in Victoria Park, with a new arena being a key anchor for the area.
That prompted King to call Nenshi's chief of staff Chima Nkemdirim later that day, to inquire if the announcement signalled the city was willing to accept the ownership group's proposal. The negative answer prompted the Flames to pull the plug on further negotiations.
The Flames have lobbied for several years to replace the Scotiabank Saddledome with a new arena. More recent discussions with city leaders have been focused on constructing a new arena in Victoria Park, but the two sides have been unable to come to terms.
RELATED STORIES: Calgary Flames: We Will No Longer Pursue Calgary Arena; Calgary Flames Arena Could be a Part of Entertainment District; Brian Burke: Flames Will 'Just Leave' Without New Arena; Poll Shows Some Support for New Calgary Flames Arena; Calgary Flames Could be Helped by Olympic Effort; Calgary Flames, City to Consider Victoria Park Arena; King Clarifies Comments on Calgary Flames Arena Search; Calgary Mayor: CalgaryNext is "Dead"; Conversations on CalgaryNext Continue; Federal Money Could be Used for CalgaryNEXT; Poll Shows Tepid Reaction to CalgaryNEXT; Councillor Makes Case for CalgaryNEXT; Flames pitch ambitious CalgaryNEXT arena project