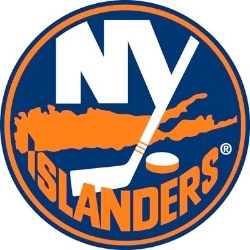 There could soon be more certainty surrounding the New York Islanders' arena pursuit, as Newsday reports that a decision on the Belmont Park site will be announced Wednesday. 
The Islanders have been clear in their preference to construct a new arena on a site at Belmont Park. Back in September, the club–along with Oak View Group and Sterling Project Development—teamed up to submit a response to a request for proposal (RFP) for development plans at that location. There has been some uncertainty as to when Empire State Development will issue its decision on the land, but it appears that officials are poised to make an announcement on Wednesday.
As it stands, the process is down to two sports-related proposals. In addition to an arena for the Islanders, there is a bid on the table that includes a new stadium for MLS's New York City FC. Both were presented at a public meeting on December 10, and either could be selected Wednesday. More from Newsday:
The Islanders want to build an 18,000-seat, year-round arena that would host 150 events annually as well as 435,000-square feet of space for retail, a hotel with 200 to 250 rooms and a 10,000-square foot "innovation center" that would be developed with resident input.
For the Islanders, a new arena at Belmont Park would replace the team's current home, Brooklyn's Barclays Center. The Barclays Center, which has been home to the Islanders since 2015, originally opened in 2012 for the NBA's Brooklyn Nets and has been criticized by fans and players alike as being a poor venue for hockey. The Belmont Park site has been cited as having a few advantages for the Islanders, including a more accessible location for the team's fan base on Long Island and enough room for surrounding development.
RELATED STORIES: New York Islanders Arena Plan to be Presented Sunday; Islanders: Webster Bank Arena Upgrades Linked to Arena Pursuit; Bettman Backs New York Islanders Belmont Arena Bid; New York Islanders Debut Pracitice Facility; Still Arena New Arena; Details Revealed on New York Islanders Arena Proposal; Ledecky: Islanders Focused on Belmont Park Arena; New York Islanders Bid for Belmont Park Arena; New York Islanders Prepping for RFP on Belmont Park Site