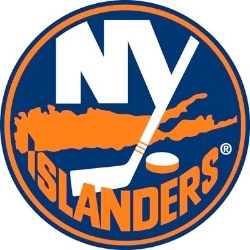 New York Islanders co-owner Jonathan Ledecky has revealed some details about the team's proposed arena at Belmont Park, including its exact location.
Recently, the Islanders and their partners–Oak View Group and Sterling Project Development—responded to a request for proposal (RFP) for a site at Belmont Park. The club has been searching for a new arena that would allow it to leave Brooklyn's Barclays Center, its home since the 2015-16 season.
Ledecky says that the arena is being pitched for a site next to an existing, part-time Long Island Rail Road (LIRR) station. Project officials believe that the arena–which would be managed by Oak View Group–could host around 150 events annually, a number that includes Islanders' games. As part of the proposal, the group is seeking to make to make the Belmont Park LIRR station a full-time stop in order to accommodate event attendees.
With the proposal having already been submitted to Empire State Development (ESD), Ledecky is hopeful that the bid will move forward. More from Newsday:
"Our fingers are crossed on the [proposal]," Ledecky said. "We want to be selected, and we're out here explaining to the fans to try to be patient as we try to get this across the line."
Ledecky said he isn't concerned about the LIRR's ability to accommodate such a plan, saying it has been amenable to adding extra trains after games at Barclays Center in response to the crush of people leaving Islanders games at the same time. He also noted how ridership increases on game nights.
"I think they will be a great partner for us moving forward," Ledecky said of the LIRR if his group wins Belmont. "They'll understand the need for the transportation and they'll understand the demand in the community for the transportation as well."
There is no official word on when ESD will issue its official decision.
RELATED STORIES: Ledecky: Islanders Focused on Belmont Park Arena; New York Islanders Bid for Belmont Park Arena; New York Islanders Prepping for RFP on Belmont Park Site; Potential New York Islanders Arena Debated by Public; Barclays Center's Design Not Expected to Change for Islanders; New York Islanders to Propose Belmont Park Arena; New York Islanders, Partners Pushing for Belmont Arena