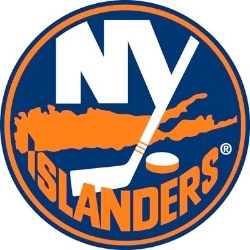 The proposal for a new New York Islanders arena at Belmont Park will be detailed at a meeting on Sunday, when it will be one of two plans presented. 
In September, the Islanders and their partners–Oak View Group and Sterling Project Development—teamed up to submit a response to a request for proposal (RFP) to develop a venue on a site at Belmont Park. Over the period since that bid was submitted, the Islanders have made it clear that a new Belmont Park arena is a major priority, though it remains to be seen whether the club's proposal will move forward.
Additional details about the plan will be presented on December 10, when the Islanders' bid is slated to be one of two that will be discussed during a public meeting. Another will come from MLS's New York City FC, which has partnered on a bid that includes a new soccer stadium. More from Newsday:
The Dec. 10 meeting at Elmont High School will be the first opportunity for members of the public to hear from the bidders since proposals were submitted to Empire State Development on Sept. 28.
The 4:30 p.m. meeting is hosted by state Sens. Todd Kaminsky (D-Long Beach), Elaine Phillips (R-Flower Hill) and Leroy Comrie (D-Queens) and Assembs. Michaelle Solages (D-Elmont) and Clyde Vanel (D-Cambria Heights).
The two bidders will have 15 minutes to make a presentation on its plans and answer pre-submitted written questions from the public. Renderings of the projects will be available, Kaminsky said,
"The potential to build at Belmont is incredible and the community's input in this process is vital," Kaminsky said. "That is why we are hosting a listening session so that all bidders can engage with the community and clarify any points that their presentations have not made clear."
A third bid to construct a retail and entertainment center on the site, submitted by Syosset-based Blumenfeld Development Group, has been withdrawn. To this point, Empire State Development has not issued a timeline for when it will make its decision regarding a winning bid for the site.
The Islanders have been pursuing a new Belmont Park arena as a way to leave Brooklyn's Barclays Center, their home since the 2015-16 NHL season. The venue was originally built for NBA action, and opened for the Brooklyn Nets in 2012.
RELATED STORIES: Islanders: Webster Bank Arena Upgrades Linked to Arena Pursuit; Bettman Backs New York Islanders Belmont Arena Bid; New York Islanders Debut Pracitice Facility; Still Arena New Arena; Details Revealed on New York Islanders Arena Proposal; Ledecky: Islanders Focused on Belmont Park Arena; New York Islanders Bid for Belmont Park Arena; New York Islanders Prepping for RFP on Belmont Park Site