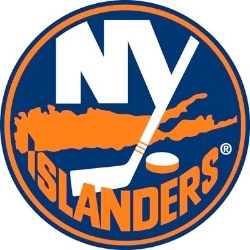 The New York Islanders are focusing on land at Belmont Park as their target option for a new arena, according to team co-owner Jon Ledecky. 
The team's pursuit of a new arena had a significant development recently, as the Islanders are partnering with Oak View Group and Sterling Project Development on a proposal for land at Belmont Park that includes a new arena. That bid came in response to a request for proposal issued by Empire State Development, and gives the Islanders an opportunity to secure a new home that would allow them to leave Brooklyn's Barclays Center.
On Tuesday, Ledecky weighed in on the situation, confirming that the Belmont Park is a priority for the team as it looks for a new arena. More from The New York Post:
"We have a singular focus at playing at Belmont Park," Ledecky said at a media luncheon Tuesday afternoon. He and co-owner Scott Malkin recently submitted a bid to New York State to developing a site at the race track for a new arena. "Take away all the other noise. That's the objective that will give the New York Islanders the best chance to win a fifth Cup. Everything about going here, there and everywhere else is absolute noise to us right now."
It was a strong message from Ledecky, who has been the face of this new ownership group since they took over the majority stake before last season. But they inherited a bad set up with Brooklyn's Barclays Center, now in the third season of being their home.
Barclays Center opened in 2012 as the home of the NBA's Brooklyn Nets, and was not originally constructed for hockey. There is still no official word on when Empire State Development will select the winning bid for the Belmont Park land, but Ledecky estimated that the new arena would take about 20 months to build if the Islanders' proposal is selected. Though the team is committed to the Barclays Center for the 2018-19 NHL season, it may end up needing a temporary venue until the new arena would be ready.
Ledecky did not comment on that particular issue, but did address issues with the newly-renovated Nassau Veterans Memorial Coliseum. More from Islanders.com:
He wouldn't comment on where the Islanders would play in the interim should they receive the go-ahead to build an arena at Belmont. NHL Commissioner Gary Bettman has said on multiple occasions that the Coliseum is not a viable option.
"We're focused on getting that shovel in the ground and move forward on Belmont," Ledecky said. "We're not concerned at all [about the interim]. Our concern and our focus should be on Belmont. Off of that, everything else becomes clear. We either get Belmont or we don't get Belmont. That's exactly our focus — to get Belmont.
"Barclays is a wonderful place. Unfortunately at the time it was built, they decided not to configure it for hockey. Nassau Coliseum is a lovely spot, but the commissioner of the NHL is on public record saying it's not viable for an NHL team. You have to have a focus on a place that will be our home, which is Belmont Park."
Nassau Veterans Memorial Coliseum was the team's home from 1972-2015. It was renovated following the team's departure, with the seating capacity for hockey lowered to over 13,000 as a result.
RELATED STORIES: New York Islanders Bid for Belmont Park Arena; New York Islanders Prepping for RFP on Belmont Park Site; Potential New York Islanders Arena Debated by Public; Barclays Center's Design Not Expected to Change for Islanders; New York Islanders to Propose Belmont Park Arena; New York Islanders, Partners Pushing for Belmont Arena