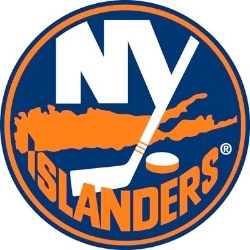 The New York Islanders are expected to take part in a request for proposals (RFP) process for a site at Belmont Park, in hopes of using the land for a new arena. 
In their effort to find a longterm home venue, the Islanders have reportedly been interested in submitting a proposal during the RFP process. Newsday has more details, but Empire State Development is issuing its RFP for the site on Monday, and is giving parties a deadline of September 28 to submit their ideas.
It has been anticipated that one of those bids will come from the Islanders. The club has been discussing a new arena, and could opt of its agreement at Brooklyn's Barclays Center, its home since the beginning of the 2015-16 NHL season. More information is sure to come to light as the RFP process plays out, but the Islanders' interest has been reported to this point, and the team has been working to prepare its pitch. More from Newsday:
NHL Commissioner Gary Bettman told reporters in April that the Islanders believe there is a "terrific opportunity" to build a new arena at Belmont.
The Islanders, which already have renderings of a potential Belmont arena in anticipation of their bid, are being advised by Oak View Group, a sports arena development company backed by Madison Square Garden. The team also has discussed joining up with Sterling Project Development, the majority owners of the New York Mets, on investing in and developing a new arena, sources said.
The Islanders and Barclays management, both of which declined to comment on the RFP, can opt out of their agreement in January.
The area covered by the RFP includes 28 acres of land south of Hempstead Turnpike, plus an additional eight west of the Belmont Park clubhouse. Developers are also permitted to bid on an additional seven acres north of the turnpike.
RELATED STORIES: Potential New York Islanders Arena Debated by Public; Barclays Center's Design Not Expected to Change for Islanders; New York Islanders to Propose Belmont Park Arena; New York Islanders, Partners Pushing for Belmont Arena; New York Islanders Mulling Arena Options; Best of 2016, #6: New York Islanders; Islanders Continuing Arena Talks in Queens; Yorkmark: We're Listening to Islanders Fans; Islanders Can Opt Out of Barclays Center; Nassau County Pitching New York Islanders Return; Belmont Park in Play for Islanders; New York Islanders Eyeing Queens Move;Ledecky Discusses New York Islanders, Nassau County Coliseum, Sound Tigers