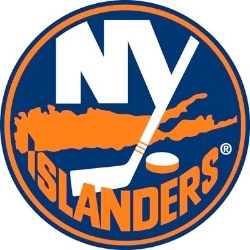 The New York Islanders can celebrate a milestone when it comes to their facilities, as they are opening a newly-renovated practice facility in East Meadow. However, the club is also making clear that it is still setting its sights on constructing a new arena at Belmont Park. 
The team's ongoing search for a new arena has taken the club to Belmont Park, where it is involved in a proposal that could lead to the construction of a new venue. To move that effort forward, the franchise and its partners–Oak View Group and Sterling Project Development—responded to a request for proposal (RFP) for a site at Belmont Park.
That bid was submitted to Empire State Development in advance of a late September deadline, but the agency has not said when it will make its decision. As they await that ruling, the Islanders are unveiling the renovated Northwell Health Ice Center in East Meadow. When showing off this practice facility, Islanders co-owner Jon Ledecky–who invested about $7 million in the renovation–made it known that the construction of a new arena remains a priority. More from The New York Post:
But the bigger goal for the Islanders organization as a whole is to become a more attractive place to play. That is why Ledecky put so much money into the practice facility, and has put so much stock into the Belmont project.
"There is no Plan B," he said. "The way that [the practice facility] came together in such fast fashion is emblematic of what we can do if we were granted the right [to build] at Belmont. We would do it right, we would do it timely, and the team would have a permanent home. That's the most important thing."
As far as the state understanding the urgency of the situation, Ledecky said he is focused on being "very respectful of the process." Between now and Jan. 31, the Islanders and Barclays Center will remain in "good faith" negotiations about how to end their 25-year lease, he said. They are currently in the third year of what has been a calamitous marriage that will continue at least through next season. If the Islanders were able to put a shovel in the ground tomorrow for the Belmont site, the very earliest they could play there would be the 2020-21 season.
The Islanders have been playing at the Barclays Center since the 2015-16 NHL season. The facility, which originally opened for the NBA's Brooklyn Nets in 2012, has been criticized as being a poor venue for hockey.
RELATED STORIES: Details Revealed on New York Islanders Arena Proposal; Ledecky: Islanders Focused on Belmont Park Arena; New York Islanders Bid for Belmont Park Arena; New York Islanders Prepping for RFP on Belmont Park Site