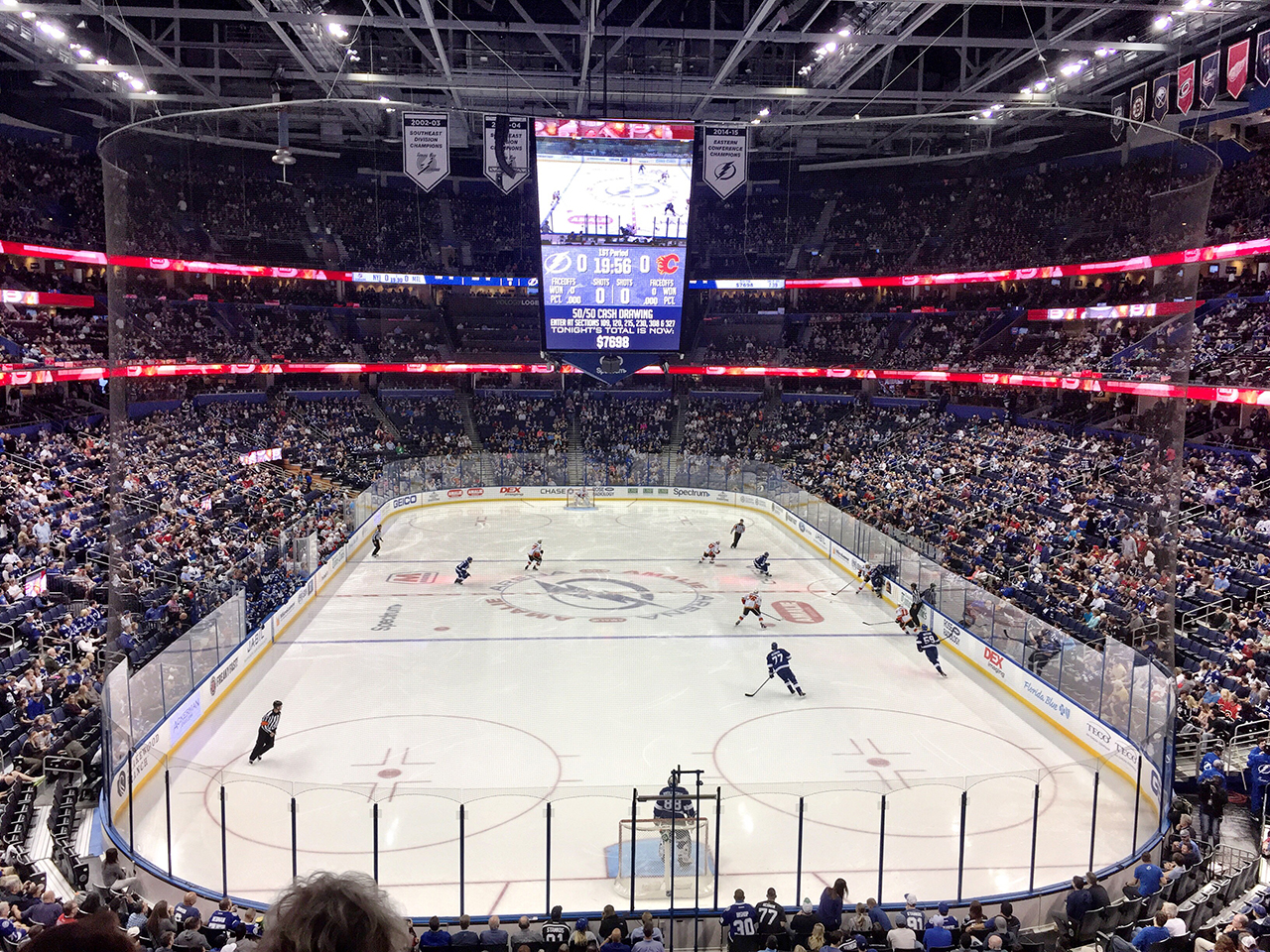 The NHL's Tampa Bay Lightning would commit to stay at in downtown Tampa until 2037 under the terms of a potential Amalie Arena lease extension that would see Hillsborough County commit $61 million to future upgrades.
Amalie Arena is an amazing success story, as years of upgrades (including a $60-million overhaul funded by owner Jeff Vinik) transformed the Tampa arena from a very basic facility to a league showcase. Take in a Lightning game and you'll be amazed by how lively the arena is, both in the bowl during the game and in the concourses between periods.
So staying in Amalie Arena is clearly a no-brainer for the Lightning and Vinik, who has invested in business incubators in downtown Tampa. Still, the terms are changing a little: now that the Lightning are a documented draw, Hillsborough County is being asked to contribute to arena maintenance and upgrades via the Tourist Development Tax, funded by hotel/motel stays. From the Tampa Bay Times:
"We appreciate county leadership for its care and concern about Amalie Arena's physical condition and its willingness to consider allocation of the necessary resources to keep it viable for the future," Lightning spokesman Bill Wickett said.
If the Lightning bolts before the lease expires, the team would have to reimburse the county half of its outstanding debt related to the arena. The Lightning also will have to spend $25.9 million on additional renovations before June 30, 2030….
Vinik's commitment to keep the team at Amalie coincides with the massive downtown redevelopment he is planning around the arena with Bill Gates' Cascade Investment. When completed, the $3 billion project known as Water Street Tampa will include a 500-room hotel, the 13-story University of South Florida Morsani College of Medicine and Heart Health Institute, residential towers, a grocery store, office space and bars and restaurants.
The County Commission is expected to approve the proposal.