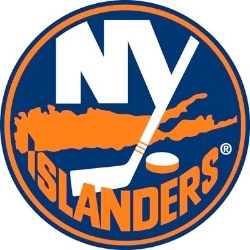 The New York Islanders are moving forward with plans to propose a new arena at Belmont Park, NHL commissioner Gary Bettman confirmed on Friday. 
The Islanders have been engaged in an ongoing search for a new arena, as the team seeks a more desirable alternative to playing at Brooklyn's Barclays Center. Previous reports have connected the team to various locations, including Willets Point and Belmont Park.
Land surrounding Belmont Park is set to be the subject of a request for proposal (RFP) that will be issued by Empire State Development. Bettman confirmed that, though the team is still in the process of considering its options, the Islanders will participate in the RFP process. More from Newsday:
Saying that the Islanders "are reviewing their options," Bettman also mentioned the land next to Citi Field in Willets Point as a potential landing spot for the Islanders and added that the renovated Nassau Coliseum is "not a long-term option."
"Yes, there is an RFP [request for proposal] for Belmont and I know they are going to participate in that," Bettman said of the Islanders. "I believe that everyone thinks there is a terrific opportunity there, if not at Willets Point, to create a more hockey friendly environment for the Islanders, which is something Scott [Malkin] is committed to do."
Bettman made his comments about the Islanders' arena plans on Friday to a group from The Associated Press Sports Editors at the league's midtown Manhattan office.
Both the Islanders and Brooklyn Sports & Entertainment, which operates Barclays Center and Nassau Coliseum, declined to comment.
The Islanders played at Nassau Coliseum through the 2014-15 NHL season, after which they relocated to the Barclays Center. The Barclays Center, which is also home to the NBA's Brooklyn Nets, has been criticized as a poor venue for hockey by fans and players alike.
The land at Belmont Park was included in a previous RFP process, during which the New York Cosmos submitted a proposal for a new soccer-specific stadium. Late last year, however, Empire State Development cancelled that RFP process.
RELATED STORIES: New York Islanders, Partners Pushing for Belmont Arena; New York Islanders Mulling Arena Options; Best of 2016, #6: New York Islanders; Islanders Continuing Arena Talks in Queens; Yorkmark: We're Listening to Islanders Fans; Islanders Can Opt Out of Barclays Center; Nassau County Pitching New York Islanders Return; Belmont Park in Play for Islanders; New York Islanders Eyeing Queens Move;Ledecky Discusses New York Islanders, Nassau County Coliseum, Sound Tigers