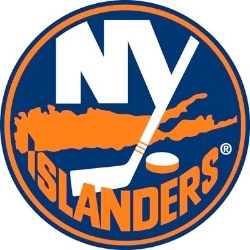 The New York Islanders are pursuing a new arena in the Belmont racetrack area, and could have the help of some notable partners. 
On Friday, Bloomberg reported that the Islanders are in discussions about a new arena that could include the involvement of the Oak View Group and Sterling Project Development. Sterling Project Development is an entity controlled by the Wilpon family, which owns MLB's New York Mets, while the Oak View Group is headed by Tim Leiweke and Irving Azoff, and counts James Dolan's Madison Square Garden Co. among its investors.
The proposed site, which is near Belmont Park, could offer some advantages in a new arena search, including plenty of land for the venue and improved access for the Islanders' fan base on Long Island. However, the parties reportedly involved in the plan have declined to comment. More from Bloomberg:
 The Islanders, MSG and Oak View Group declined to comment.
New York Governor Andrew Cuomo has taken part in the proposed arena talks and is seeking to attach infrastructure improvement projects to it, the people said without being specific.
A spokeswoman for the governor didn't immediately return an e-mail seeking comment.
"Any development at Belmont will occur through the normal process of an RFP, which has not been released yet," Empire State Development press secretary Amy Varghese said in an email. "Any talk of development at this point is speculative."
The Islanders have been widely reported to be seeking a new arena. Currently, the team plays its games at Brooklyn's Barclays Center, which has been criticized in some circles as a poor venue for the NHL. Under their agreement, the Islanders can trigger an opt out that allows them to leave the arena after their third season–which would be 2017-18–while either party can exercise an opt out that takes effect after the 2018-19 campaign. The team began playing in Brooklyn for the 2015-16 NHL season, after leaving the Nassau Veterans Memorial Coliseum.
RELATED STORIES: New York Islanders Mulling Arena Options; Best of 2016, #6: New York Islanders; Islanders Continuing Arena Talks in Queens; Yorkmark: We're Listening to Islanders Fans; Islanders Can Opt Out of Barclays Center; Nassau County Pitching New York Islanders Return; Belmont Park in Play for Islanders; New York Islanders Eyeing Queens Move;Ledecky Discusses New York Islanders, Nassau County Coliseum, Sound Tigers