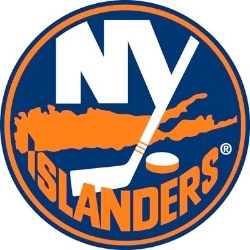 A public meeting on Monday drew responses to potential projects for a site at Belmont Park, among which was a New York Islanders arena. 
Empire State Development is preparing to issue a request for proposal (RFP) for a 28-acre property at Belmont Park that is being targeted for another use. Earlier this year, NHL commissioner Gary Bettman said that the Islanders planned to participate in the RFP process by proposing a new arena that would allow them to leave their current home, the Barclays Center in Brooklyn.
A public hearing regarding the process was conducted on Monday, during which many attendees took the time to discuss a potential new arena. Some expressed their support for the potential of attracting the Islanders, but others offered skepticism that the venue would be the best use for the site. More from Newsday:
Bruce Schneider of Elmont also argued for an arena, citing the prospects of increased tax revenue for the community and jobs for local residents.
"We need people who are vendors; people who are ushers; people who are security staff," Schneider said.
But Matthew Sexton of Floral Park echoed a common concern among residents that the arena would bring only minimum wage positions to the area.
"Arenas are net economic losers for the community," said Sexton as boos reigned down from Islanders' fans, who wore jerseys, hats and carried signs in support of an arena.
Newsday also reports that sources claim the Islanders have "well-developed arena renderings in place in preparation for their bid." Officials have not revealed an exact timeline for the RFP process. The Islanders have played at the Barclays Center since the 2015-16 NHL season.
RELATED STORIES: Barclays Center's Design Not Expected to Change for Islanders; New York Islanders to Propose Belmont Park Arena; New York Islanders, Partners Pushing for Belmont Arena; New York Islanders Mulling Arena Options; Best of 2016, #6: New York Islanders; Islanders Continuing Arena Talks in Queens; Yorkmark: We're Listening to Islanders Fans; Islanders Can Opt Out of Barclays Center; Nassau County Pitching New York Islanders Return; Belmont Park in Play for Islanders; New York Islanders Eyeing Queens Move;Ledecky Discusses New York Islanders, Nassau County Coliseum, Sound Tigers