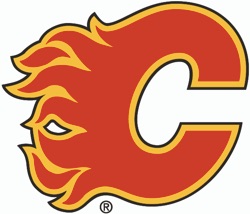 While the Calgary Flames are continuing to engage in discussions about a new arena, others in the city are weighing Calgary's case for the 2026 Winter Olympics. Backers of the Olympics recently stated that two arenas could be needed for the bid, a proposition that should not hurt the Flames' effort. 
The Flames have been looking for a modern venue to replace the Scotiabank Saddledome, which opened in 1983 and will begin the 2017-18 NHL season as the league's second-oldest arena. A proposal that continues to be evaluated by the city is one that calls for a new venue in Victoria Park. Though some details on that plan need to be resolved, the city decided last month to continue discussions on the arena, which has been proposed for a location near the Saddledome.
Developments in the city's Olympic effort are also taking place, as Rick Hanson, who is heading the group that is exploring a bid, recently stated that having two arenas in place would likely bolster Calgary's chances. In response, Flames CEO Ken King said that he does not believe conversations on the Olympics will hurt the team's pursuit of a venue. More from the Calgary Sun:
In fact, when King hears Rick Hanson say two arenas are required to host the 2026 Winter Olympics in Calgary, the Flames president is "encouraged there's just another reason people will get behind what we're trying to do."
King also believes Hanson's comment on the necessity of two arenas for the Olympics "could be considered to be a benefit to the process, but not essential."
Not essential since the hockey team's president insists he doesn't want a new arena tied to an Olympic bid.
It almost surely won't be.
But the new arena could have just gotten a little help from the Olympics crowd and the fact a new arena is on the table with the city and the jawing over details continues makes the Olympic bid look easier.
Victoria Park has been recently discussed by the city as a possible solution to the team's arena search. Prior to that proposal, the most prominent arena concept on the table was CalgaryNext, a development pitched by the Flames that included a new venue. Though Victoria Park continues to be discussed, CalgaryNext has not been completely scratched as an option.
RELATED STORIES: Calgary Flames, City to Consider Victoria Park Arena; King Clarifies Comments on Calgary Flames Arena Search; Calgary Mayor: CalgaryNext is "Dead"; Conversations on CalgaryNext Continue; Federal Money Could be Used for CalgaryNEXT; Poll Shows Tepid Reaction to CalgaryNEXT; Councillor Makes Case for CalgaryNEXT; Flames pitch ambitious CalgaryNEXT arena project