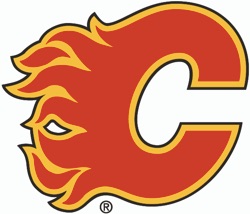 A proposal for a new Calgary Flames arena in Victoria Park is moving forward, as Calgary officials decided on Monday to continue reviewing the plan. 
In an effort to end the team's search for a replacement for the aging Scotiabank Saddledome, the city and the Flames have been attempting to come terms on a project. CalgaryNext, a development pitched for the West Village that includes a new arena, was originally unveiled by the Flames in 2015, but the city has not committed to that plan and has more recently looked into an alternative option.
Often billed as Plan B, the other proposal on the table calls for a new arena to be constructed in Victoria Park. The venue would be located on a two-block parcel of land that is north of the Saddledome. While no cost estimates were released, the plan was discussed publicly on Monday, and city officials opted to move forward with pursuing the concept.
The Flames are expressing their pleasure with the city's decision, but are emphasized that they still want to see action on the arena front sooner rather than later. More from Global News:
"We're enthusiastic to the extent that I think we're getting closer to being able to make some decisions ourselves," president and CEO Ken King said.
"What is important is this needs to happen sooner than later. It takes years to build these things. We need to get on with it."
The CalgaryNext proposal is fairly ambitious in scope–it calls not only for a new NHL arena, but also a new stadium for the Canadian Football League's Calgary Stampeders. Since it was first proposed, the city has expressed concerns over its cost and the two sides have not been able to come to terms on funding.
While city officials are planning to move forward with Victoria Park, they are not completely ruling out CalgaryNext. Ward 11 councillor Brian Pincott proposed halting discussions surrounding CalgaryNext, but other elected leaders were not in agreement. More from the Calgary Herald:
"Let's make a decision. Nothing is going to change to make CalgaryNEXT in West Village more feasible. So let's be honest," Pincott unsuccessfully pleaded with his colleagues.
Though no work has recently been done on CalgaryNEXT and the project has been "on pause" for months, the majority of council argued it was too soon to completely kill the project that was publicly unveiled in August 2015 and has faced hurdles ever since. Only Couns. Pincott, Gian-Carlo Carra and Druh Farrell supported the motion.
"It would be very, very premature to eliminate CalgaryNEXT," said Ward 13 Coun. Diane Colley-Urquhart.
"Leave it to council for us to decide, once we have all of the information in front of us with full costing, with what the public benefit would be."
The Saddledome opened in 1983. With Detroit's Joe Louis Arena having hosted its final game earlier this month, the Saddledome is now the second-oldest arena in the NHL.
RELATED STORIES: King Clarifies Comments on Calgary Flames Arena Search; Calgary Mayor: CalgaryNext is "Dead"; Conversations on CalgaryNext Continue; Federal Money Could be Used for CalgaryNEXT; Poll Shows Tepid Reaction to CalgaryNEXT; Councillor Makes Case for CalgaryNEXT; Flames pitch ambitious CalgaryNEXT arena project