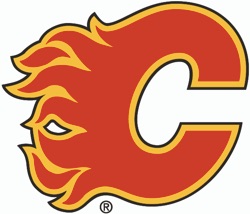 Calgary Flames president and CEO Ken King has sought to clarify comments he made during a recent interview, when he discussed the Flames' options in their ongoing arena search. 
The Flames have spent the last several years lobbying for a replacement for the Soctiabank Saddledome, their aging arena that opened in 1983. The team previously proposed CalgaryNext, a complex that would include a new arena, while the city has more recently involved the Flames in exploring an option for a new venue in the Victoria Park area.
However, no concrete solutions have emerged to this point, and the team wants to see a solution sooner rather than later. When appearing on Sportsnet Fan 590 last week, King responded to a question about the situation with the following remarks (via CBC):
"There would be no threat to move, we would just move, and it would be over. And I'm trying my level best to make sure that day never comes, frankly," King said during an interview on Sportsnet Fan 590 in Toronto on Wednesday.
"If people smarter than us in more powerful positions than ours don't feel that we're a critical piece of the social, economic and cultural part of our city, then who are we to argue with that?"
That prompted some concern that the Flames are giving more serious consideration to relocating, but King has since sought to clarify his remarks. In an interview over the weekend, he said that his comments should not be construed as a threat to move the team, but emphasized that the Flames are keeping all of their options on the table. More from CTV News:
"I said we would not threaten to move, and I mean that. Which of course never rules out anything, but we are not threatening people. It's not how we do business," he said on Saturday.
The Flames and Calgary City Hall are weighing several options for a new home for the franchise. Tensions are rising over the location.
Mayor Naheed Nenshi declared a proposal in the city's West Village, dubbed CalgaryNext, "dead" last week. King disagrees, saying talks are on pause while another location in the city's Victoria Park district is being considered.
Nenshi has previously expressed scepticism about pouring tax dollars into a new stadium, but appears to have warmed to the idea more recently.
"I am confident that a new project that has public benefit for public money exists," Nenshi said in a statement on Saturday. "The owners of the Calgary Flames have repeatedly assured Calgarians that they would not threaten to move the team, and I assume that they have not shifted from that position."
The Flames have been working with the city over the last several monthsl to explore the Victoria Park option, and discussions have continued. At this point, nothing has been finalized, and the Flames' intention to keep their options open is something that King has emphasized.
In an open letter to fans that is dated April 2, King explained his earlier comments, and said that finding a solution to the team's arena situation is a priority. "In response to a question, are you going to use the threat of moving as a tactic, I said we would not," he stated. "I also said we would 'just move.' The facts are we need a solution and if it is deemed that there is no made in Calgary solution we will have to make a decision at that time, which logically could include deciding to move the team. It is merely one out of a few possible outcomes if we are unable to reach a deal with the City that will work for both sides."
The continued arena discussions have been a priority for the Flames, and it has even caught the attention of the NHL, as commissioner Gary Bettman has also expressed his desire to see the team obtain a new home.
RELATED STORIES: Calgary Mayor: CalgaryNext is "Dead"; Conversations on CalgaryNext Continue; Federal Money Could be Used for CalgaryNEXT; Poll Shows Tepid Reaction to CalgaryNEXT; Councillor Makes Case for CalgaryNEXT; Flames pitch ambitious CalgaryNEXT arena project