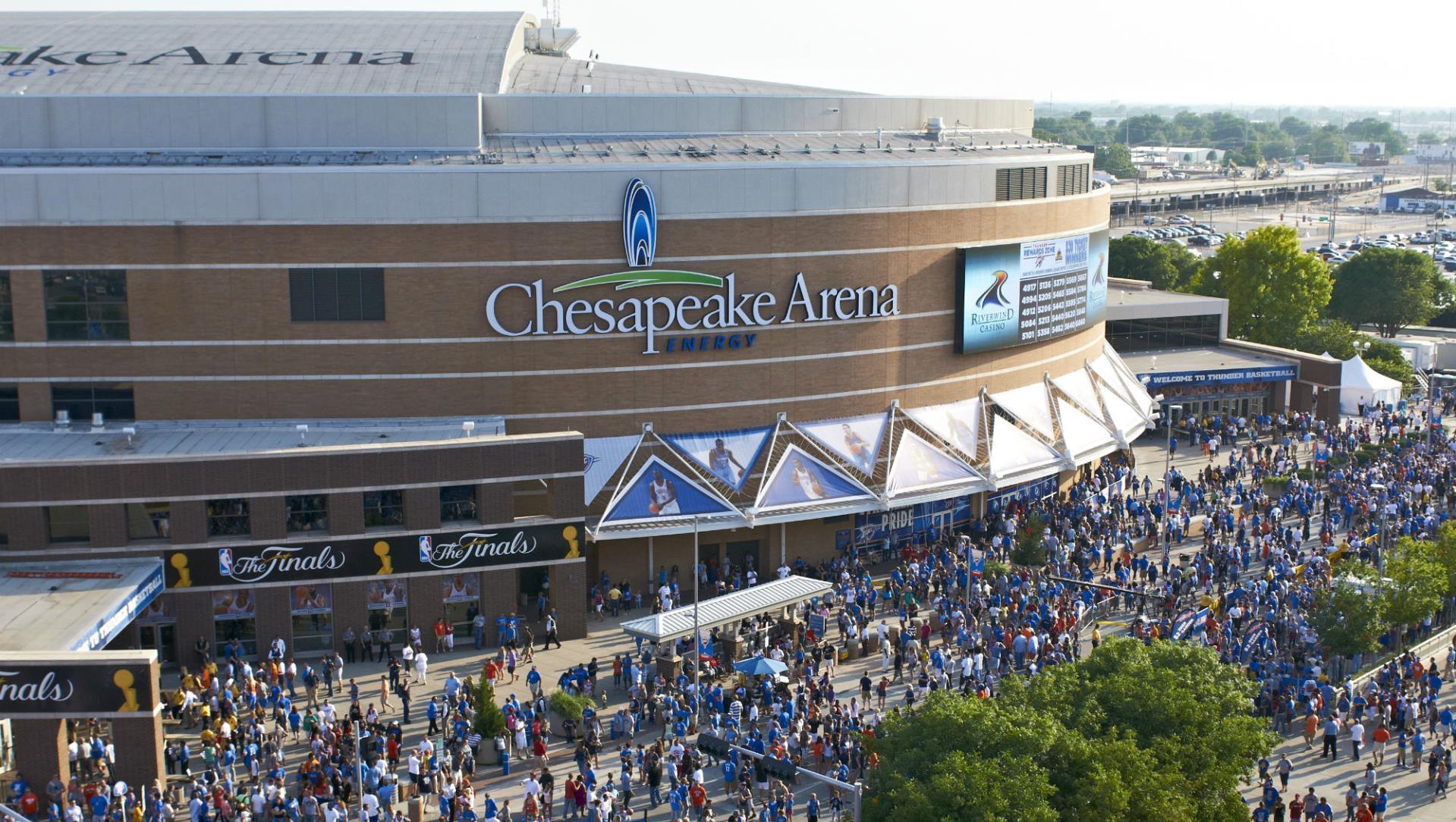 Ahead of a referendum next month that could secure funds for renovations, the case is being made to upgrade Chesapeake Energy Arena for the Oklahoma City Thunder and other uses.
Oklahoma City voters will go the polls next month to weigh the latest MAPS 4 (Metropolitan Area Projects) initiative. One of the projects included in that proposal would affect the Thunder, providing $115 million to fund Chesapeake Energy Arena upgrades and separate improvements to the team's off-site practice facility.
Chesapeake Energy Arena was completed in 2002 at a cost just under $90 million, funded as a MAPS project, and then was renovated to accommodate NBA action once the Seattle SuperSonics franchise relocated to Oklahoma City ahead of the 2008-09 season. Although the downtown arena continues to be a draw for the Thunder and other events, it lags in some areas when compared to newer/more recently renovated NBA arenas.
With the MAPS 4 referendum just around the corner, Oklahoma City mayor David Holt is among those making the case for Chesapeake Energy Arena upgrades. Holt not only feels that the MAPS funds would address major areas of need for the arena–such as better technology–but will make the venue better suited to accommodate existing uses into the future, an important point given that the Thunder's current lease runs through 2023. More from The Oklahoman:
"The reality is we built a bare bones arena in 2002," Oklahoma City Mayor David Holt told The Oklahoman. "So, in 2008, our community made a commitment to upgrade the arena so it would be suitable as a long-term home to the Thunder."
With technology and event amenities rapidly evolving around the country, the upgrades to Chesapeake Energy Arena proposed by the MAPS 4 program are necessary for the arena to keep up with the times.
"We have all been witness to what a game changer the MAPS downtown arena has been for our city," Holt said. "It is unquestionable that the arena has made an almost priceless impact on our city's image and our economy."…
"We shouldn't go to that negotiating table with an arena that is below national standards. To maintain our relationships with entities like the NBA or major concert promoters, we have to offer a facility that meets national standards. And MAPS is the vehicle to do that."
If the ballot question is approved by voters, the 1-cent MAPS sales tax will be extended over an eight-year window beginning in April 2020 to fund 16 projects. The voter referendum is scheduled for December 10.
Image courtesy Chesapeake Energy Arena.
RELATED STORIES: MAPS 4 Proposal with Chesapeake Energy Arena Renovation Funds Advances; Potential Chesapeake Energy Arena Renovations Discussed