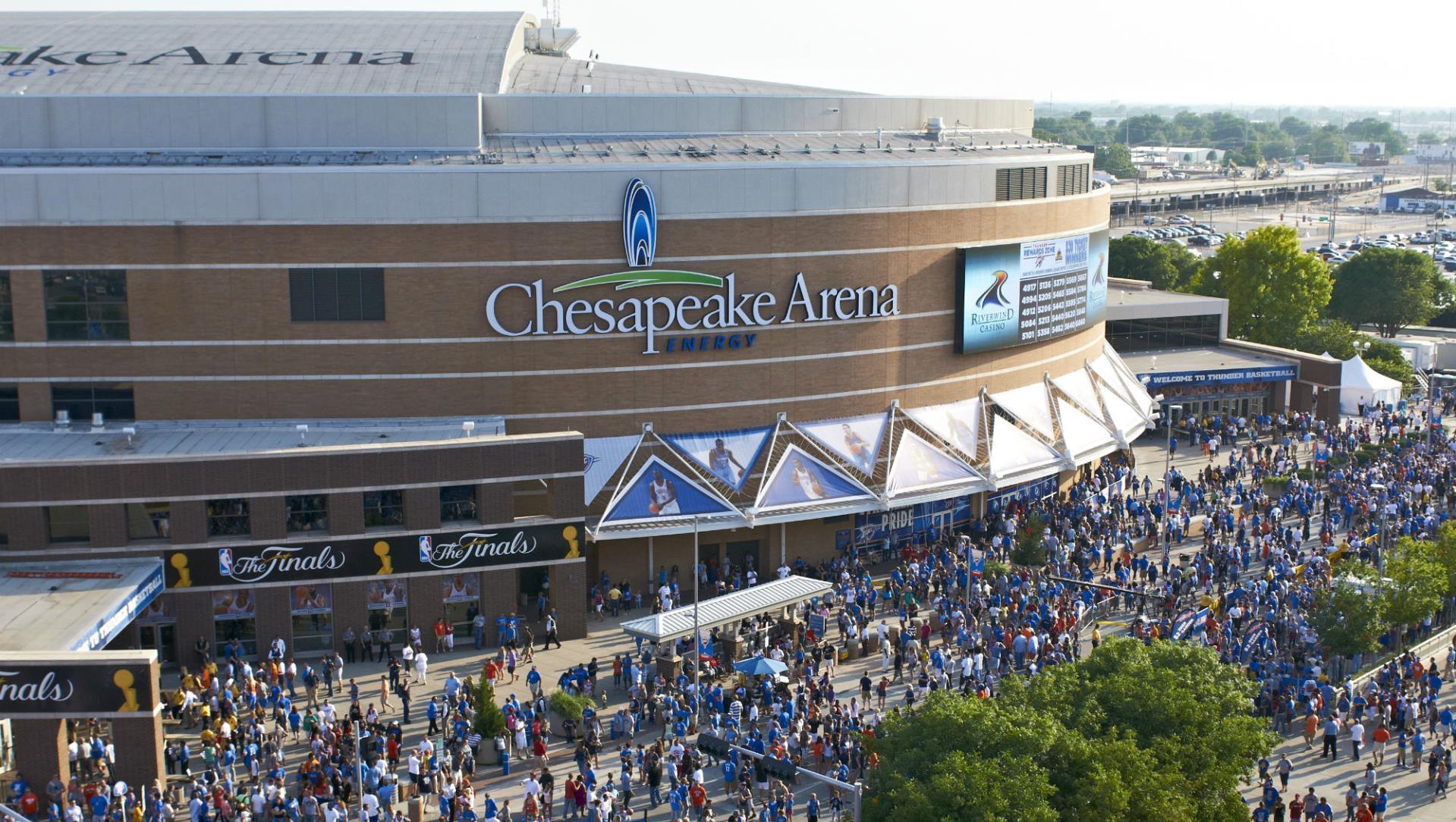 A MAPS 4 proposal that would allocate funding toward improvements to Chesapeake Energy Arena and related facilities is moving forward, with the Oklahoma City Council sending it to a December referendum.
Along with serving as home to the NBA's Oklahoma City Thunder, Chesapeake Energy Arena acts as a venue for major events in downtown Oklahoma City, including concerts. Oklahoma City officials had been weighing potential projects for a MAPS 4 (Metropolitan Area Projects) initiative, including a proposal to upgrade the arena and the Thunder's off-site practice facility. On Tuesday, the Oklahoma City Council considered an outline for MAPS 4 that called for the facilities to receive a combined allocation of $115 million, with the bulk of it going toward arena upgrades.
Ultimately, the council voted to send MAPS 4 toward a December 10 voter referendum. A public hearing will be held next month before the council votes in a separate meeting on adopting the ballot language. More from The Oklahoman:
Where about 12% of the MAPS 3 budget was allocated to neighborhoods, Mayor David Holt said 70% of the estimated $978 million to be raised by MAPS 4 is earmarked for neighborhoods and "human needs," which includes new park features and a new home for a center dedicated to reducing the incidence of domestic violence.
The council voted to call an election Dec. 10….
The council will have a public hearing on the ballot language Sept. 10 and vote to adopt it Sept. 24.
If the ballot question is approved by voters, the 1-cent MAPS sales tax will be extended for the MAPS 4 initiative and expected to raise $978 million over an eight-year window beginning in April 2020. It would cover 16 projects.
Image courtesy Chesapeake Energy Arena.
RELATED STORIES: Potential Chesapeake Energy Arena Renovations Discussed