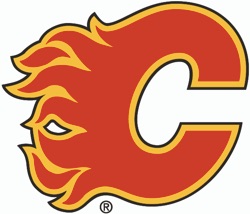 In light of the controversy surrounding a proposed Calgary Flames arena, one Edmonton councillor is reflecting on the process that led to the approval of Rogers Place. 
Last year, the Edmonton Oilers made their debut at Rogers Place, a new downtown arena that was conceived as part of a larger effort for development in downtown Edmonton. The arena only became a reality after years of discussions–which were at times contentious–between Oilers owner Darryl Katz and Edmonton officials. When the time came to finally approve the agreement for a new arena, not everyone was on board, including councillor Tony Caterina, who voted against the deal.
Caterina was recently interviewed on The Calgary Eye Opener about the parallels between Edmonton and Calgary, where discussions between the Flames and city officials about replacing the Scotiabank Saddledome have not gone smoothly. The interview with Caterina notes many of the parallels between the two situations, and provides a look back at the debate that unfolded before a plan for Rogers Place was finalized.
In the interview, Caterina said that his vote against the arena had to do with his opposition to the funding formula, but that he believes the Rogers Place's presence has been a positive for Edmonton. More from CBC:
I think it has (made Edmonton a better place). The way we went was with that CRL, Community Revitalization Levy, which initially, no one knew exactly how that would work, if it would spur other development in an area where we really did want to see development happen. It was derelict for many many years, along an old CN Rail yard. At this point, I'm happy that  the arena is built.
I was never opposed to the arena itself; I was actually opposed to the funding formula that was being proposed. At the end of the day, I didn't think that the City of Edmonton got the best deal that it could have when everything was said and done, but now that it is done, it's been a year, development has inccurred around it, and [there's] more to come, so from that aspect, it certainly has been a benefit to the city.
It's kept people working, jobs that were needed. And now there's such an excitement in the city because of this facility, that certainly I think it's working out OK, there's still time to go. CRLs go over a 20 year period. The first year, it's been good. It actually takes 20 years to pay back the monies that were used to build this. I hope that Calgary can negotiate something that everyone — both sides — can be comfortable with and move on.
In Calgary, more recent discussions of a new arena have centered around the constructing a venue in Victoria Park. The Scotiabank Saddledome originally opened in 1983.
RELATED STORIES: City Votes to Release Proposal for Calgary Flames Arena; Calgary Flames: We Will No Longer Pursue Calgary Arena; Calgary Flames Arena Could be a Part of Entertainment District; Brian Burke: Flames Will 'Just Leave' Without New Arena; Poll Shows Some Support for New Calgary Flames Arena; Calgary Flames Could be Helped by Olympic Effort; Calgary Flames, City to Consider Victoria Park Arena; King Clarifies Comments on Calgary Flames Arena Search; Calgary Mayor: CalgaryNext is "Dead"; Conversations on CalgaryNext Continue; Federal Money Could be Used for CalgaryNEXT; Poll Shows Tepid Reaction to CalgaryNEXT; Councillor Makes Case for CalgaryNEXT; Flames pitch ambitious CalgaryNEXT arena project