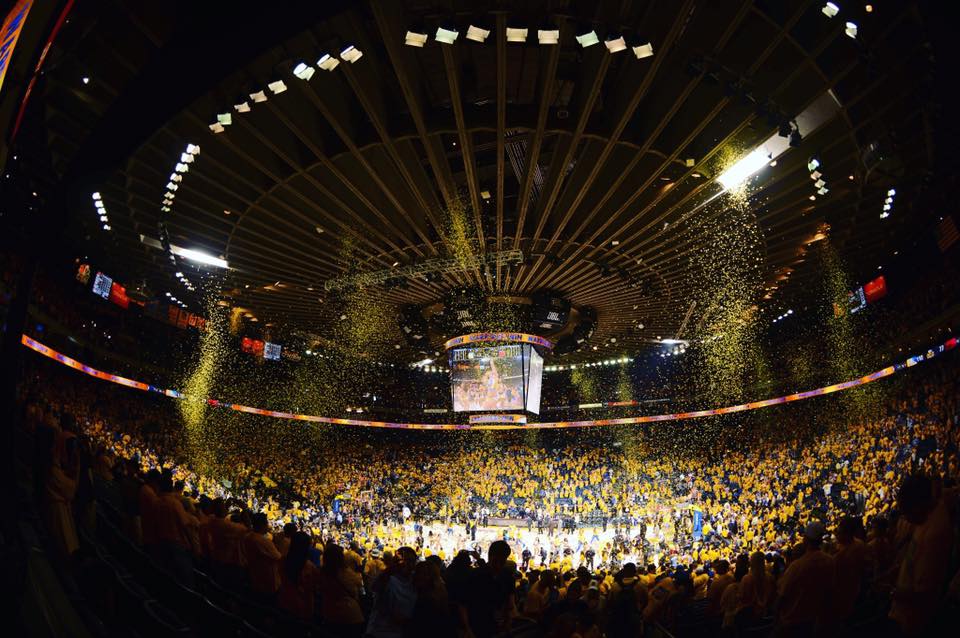 Shuttered due to COVID-19 and uncertainty about the venue's future. the Oakland Arena reopens with plans for a Celine Dion concert September 4.
Opening in November 1966 as home of the NHL's Oakland Seals as a companion to the Oakland-Alameda County Coliseum, Oakland Arena saw plenty of change with the departure of the Golden State Warriors (NBA) to San Francisco's Chase Center, which then embarked on an aggressive booking schedule of sports, concerts and events. And with ownership of the arena still under debate–the Oakland A's are tentative half owners, while the city of Oakland is exploring its options for selling the other half–the Oakland–Alameda County Coliseum Authority still in charge of the arena and the adjoining ballpark is moving forward with its own slate of events after a 15-month hiatus.
"People are anxious to get their shows back on the road, literally, and patrons are anxious to get back into these facilities," Henry Gardner, executive director of the Oakland–Alameda County Coliseum Authority, told the San Francisco Chronicle.
Indeed, as the city of Oakland reviews bids for its half of the Coliseum site, there are no indications whoever takes over the site won't keep the arena as a prime part of their planning: the Oakland Arena has been renovated in recent years and has the East Bay location attractive to many in the area. With plenty of freeway and mass-transit access, it's seen as a convenient venue as well. With ice-making capabilities, the arena can host events like Disney on Ice only possible in smaller area venues or farther afield in San Jose; the Chase Center cannot.
And pro sports may make a comeback, with two groups seeking a WNBA team for the arena. But it's not clear whether pro sports is a necessity for Oracle Arena to thrive; it will be interesting to see how the new owners manage the arena, as we've seen time and time again that an arena of this size can thrive with no pro sports.
"Our venue is very well known nationally, and many of these artists are returning. And we didn't build a $100 billion facility, so our prices are far more competitive," Gardner added to the Chronicle.
RELATED STORIES: New for 2019: Oakland Arena; Oracle Arena Letters Come Down; Warriors Playing Final Oracle Arena Games