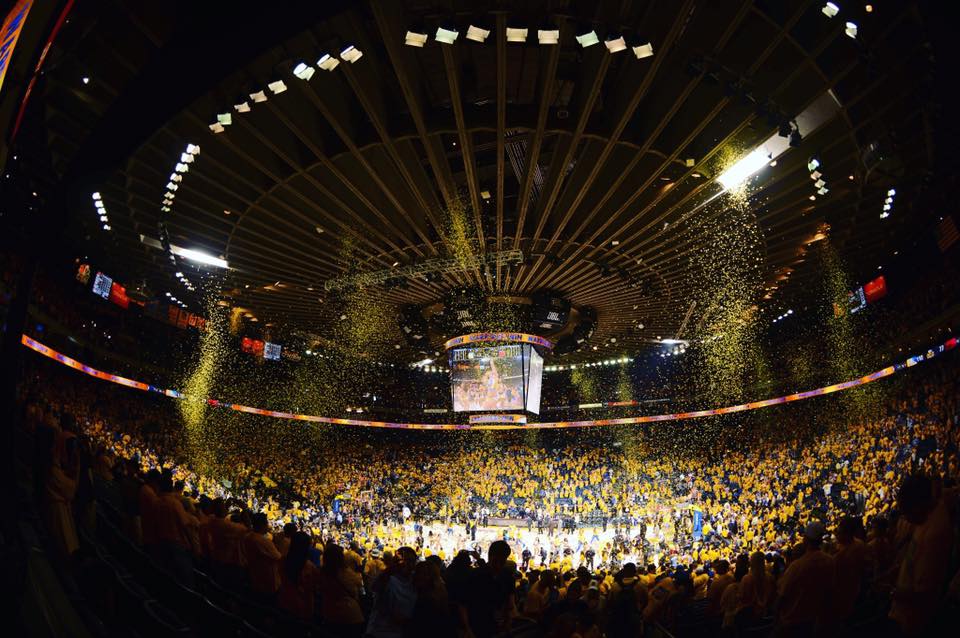 The end of an era is approaching in the NBA, as the Golden State Warriors are preparing for their final Oracle Arena games.
Construction continues in San Francisco on Chase Center, a brand-new arena that will become home to the Warriors this fall. The impending arrival of Chase Center puts the Warriors closer to the end of their run at Oracle Arena, their home in Oakland that has carved out a unique history.
Originally opening as Oakland–Alameda County Coliseum Arena in 1966, the venue was designed by Skidmore, Owings & Merrill in a circular form that has always been beneficial for basketball. The venue's look and feel has changed over time, mostly through a renovation that was completed prior to the 1996-97 NBA season, but the original design elements in place have helped foster an energetic gameday atmosphere throughout the Warriors' five-straight NBA Finals appearances.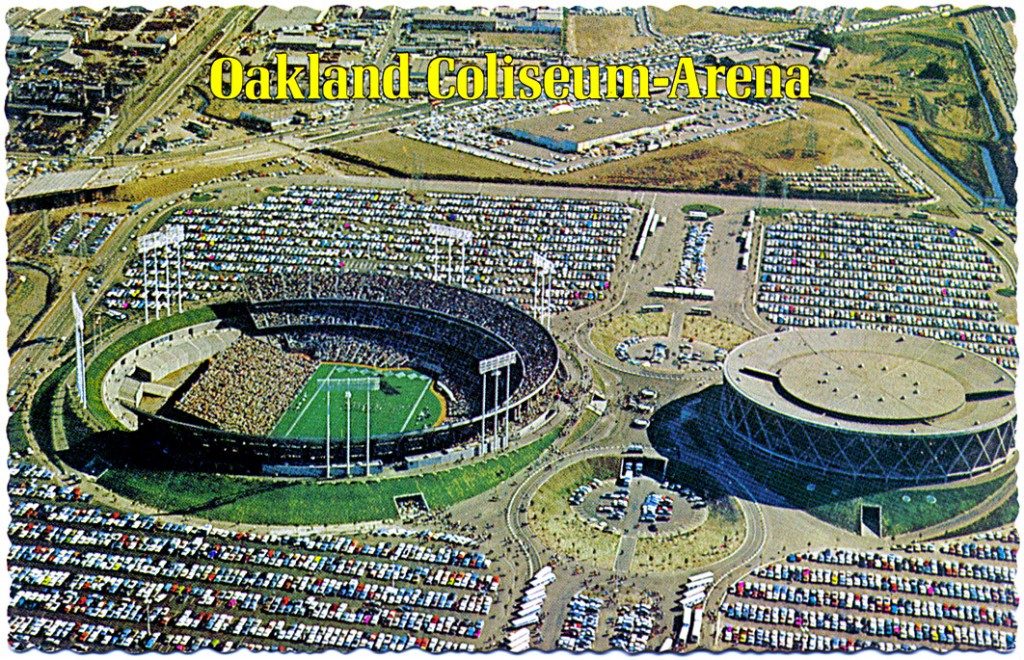 With the Warriors currently facing the Toronto Raptors in the NBA Finals, the end of the franchise's tenure at Oracle Arena is imminent. The final Warriors' game at Oracle Arena could come as early as Friday, with a potential game six next Thursday representing the last possible date for the franchise's finale at the venue. Once their run at Oracle Arena ends, the Warriors will hope to bring the energetic gameday atmosphere to the more modern confines of Chase Center, but the approach of its final NBA game provides an opportunity to appreciate what has made Oracle Arena unique over the years. More from the San Francisco Chronicle:
"When you're in the bowl, it's awesome — all of that is exactly what we want to preserve," team President Rick Welts said before a playoff game last month. "But when we get to the creature comforts, what people expect from an arena these days, that's the experience we want to improve."
Understandably so.
And yet.
We've been lucky for the past five years to watch a dynamic dynasty excel within a structure that embodies the virtues of honest and strong, yet elegant architecture. No matter how lavish Chase Center turns out to be, Oakland's statuesque arena is a hard act to follow.
Although the Warriors are departing, Oracle Arena is slated to remain open for other events, including concerts. Its long-term future could very much be shaped by the Oakland A's ongoing pursuit of a new ballpark. While the A's new ballpark is being pitched for the waterfront Howard Terminal site, the broader proposal includes a redevelopment plan for the Coliseum complex that calls for leaving Oracle Arena operational for a variety of events.
Top image of Oracle Arena courtesy Golden State Warriors.