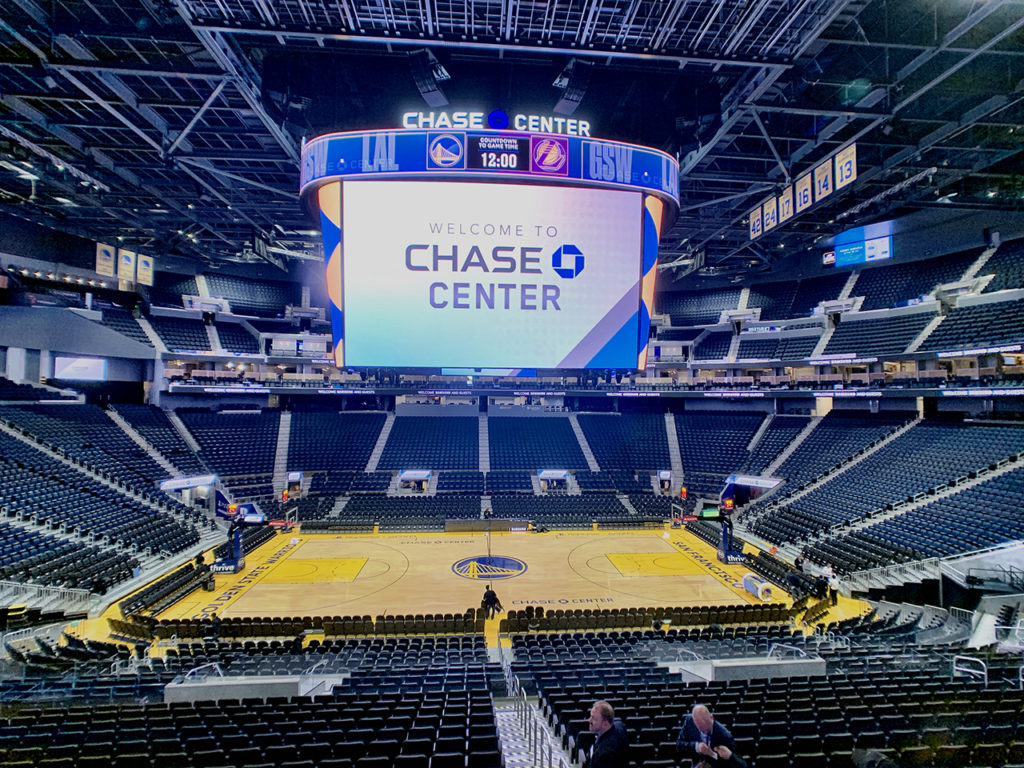 NBA teams and players are formulating plans to help arena employees, who face economic uncertainty after the league suspended its season in light of the coronavirus pandemic.
Since the NBA announced Wednesday night that it was suspending play indefinitely, there have been questions about whether hourly workers at arenas will receive financial compensation in some form to make up for time lost as a result of the league's hiatus. Representatives from certain teams, including Dallas Mavericks owner Mark Cuban and executives from the Golden State Warriors, indicated that they would work to help employees in some way, and now there are efforts to do so gaining traction among players and other NBA organizations.
Atlanta Hawks owner Tony Ressler has said he will implement a plan, as has Brooklyn Nets owner Joe Tsai, while the Cleveland Cavaliers and Detroit Pistons have indicated they will as well. Among players, the Cavaliers' Kevin Love is planning to donate $100,000 to Rocket Mortgage FieldHouse employees, and several others are raising awareness about the issue. For arena employees, the stop in play creates economic uncertainty, an issue that is accelerating calls for them to receive some sort of compensation. More from Yahoo:
Adelaide Avila has worked for 15 years at Staples Center. Now a cashier on the arena's premium level, she's also a rep for Unite Here Local 11, a hospitality industry union, which meant she was the de facto point of contact Wednesday night when news began breaking. 
"In the stand that I work in, we were all like on watch, because we wanted to know what was going to happen," Avila said. "When the news came down, people started coming up to me, asking 'What's going to happen about my health insurance? What's going to happen about our paychecks?'"
With the coronavirus outbreak expected to worsen and sporting events unlikely to resume for weeks if not longer, NBA luminaries have gone out of their way to shine a spotlight on the plight of low-income arena workers. Dallas Mavericks owner Mark Cuban led the way during a news conference on Wednesday night, pledging to find ways to keep money flowing to hourly workers in need of aid.
"I reached out," Cuban said, "to find out what it would cost to financially support people who aren't going to be able to come to work." He didn't provide details about any plans, but hinted that it could be tied to volunteer work. 
The coronavirus pandemic has led to a loss of event dates at arenas not just because of the NBA halting play, but also because of suspensions for other sports leagues and entertainment such as concert tours. With the situation very much evolving and the entities that have suspended operations, including the NBA, facing an uncertain timeline for their relaunch, the issue of arena employee compensation is one that will likely continue to be a subject of discussion.
RELATED STORIES: Silver: NBA Suspension Expected to Last 'At Least' 30 Days; NBA Teams Looking to Help Arena Employees During Suspension; NBA Suspends Season After Player Tests Positive for Coronavirus;