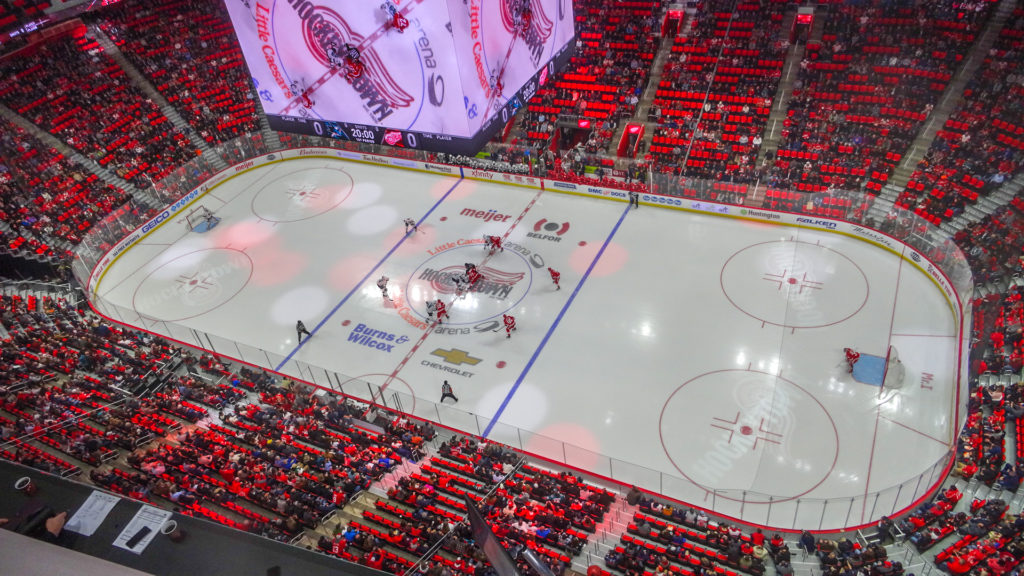 With recorded coronavirus cases continuing to rise in the United States, the NBA and NHL are among the leagues limiting player facility and locker room access to essential personnel only.
Concerns over the spread of coronavirus, also known as COVID-19, have had implications on collegiate and professional sports in the United States. For sports taking place in arenas, the fears had already resulted in colleges cancelling games, the NBA telling teams to prepare for the possibility of playing before empty arenas, and the NHL implementing a series of precautionary procedures. Four major sports leagues are taking it a step further, as MLB and MLS joined the NBA and NHL Monday in announcing a restricted access policy that takes effect Tuesday.
The policy will restrict access to player facilities, including locker rooms and clubhouses, to essential personnel only, with media access now limited to designed locations outside of these areas. A joint statement from the four leagues stressed that, while the policy is temporary, they will continue monitoring the evolving situation to determine what further steps, if any, will need to be taken:
"After consultation with infectious disease and public health experts, and given the issues that can be associated with close contact in pre- and post-game settings, all team locker rooms and clubhouses will be open only to players and essential employees of teams and team facilities until further notice. Media access will be maintained in designated locations outside of the locker room and clubhouse setting. These temporary changes will be effective beginning with tomorrow's games and practices.
"We will continue to closely monitor this situation and take any further steps necessary to maintain a safe and welcoming environment."
Thus far, no teams in the NBA or NHL have had to postpone games or play them in empty arenas because of concerns over coronavirus. However, as noted, this remains an evolving situation, and precautions already in place will likely affect plans for at least some teams over the coming weeks.
Santa Clara County has instituted a ban on mass gatherings of 1,000 people or more through the end of March, announcing that policy Monday after the death of a county resident who had been diagnosed with COVID-19. Currently, there no scheduled events at San Jose's SAP Center until March 17–a San Jose Barracuda (AHL) home game–with the NHL's San Jose Sharks slated to play home games this month on March 19, March 21, and March 29.
In a statement Monday, the arena said it will adhere to the policy and review its schedule for the remainder of March, with an update to follow in the coming days:
"SAP Center at San Jose is aware of the County of Santa Clara's Public Health Department order to prohibit public and private mass gatherings through the end of March. We will adhere to the mandated guidelines. No events are scheduled at SAP Center until Tues., March 17. We will be reviewing each scheduled event due to take place for the rest of the month and provide an update in the coming days. We appreciate the understanding and patience of our fans, guests and partners during this unprecedented time."
While the World Health Organization is on the verge of deeming the spread of the coronavirus a pandemic, the number of confirmed cases in the United States, though growing, is much lower than recorded in the rest of the world.
RELATED STORIES: NBA Tells Teams to Prep to Play in Empty Arenas; NHL Implementing Precautions Amidst Coronavirus Concerns; NCAA Coronavirus Advisory Panel Announced