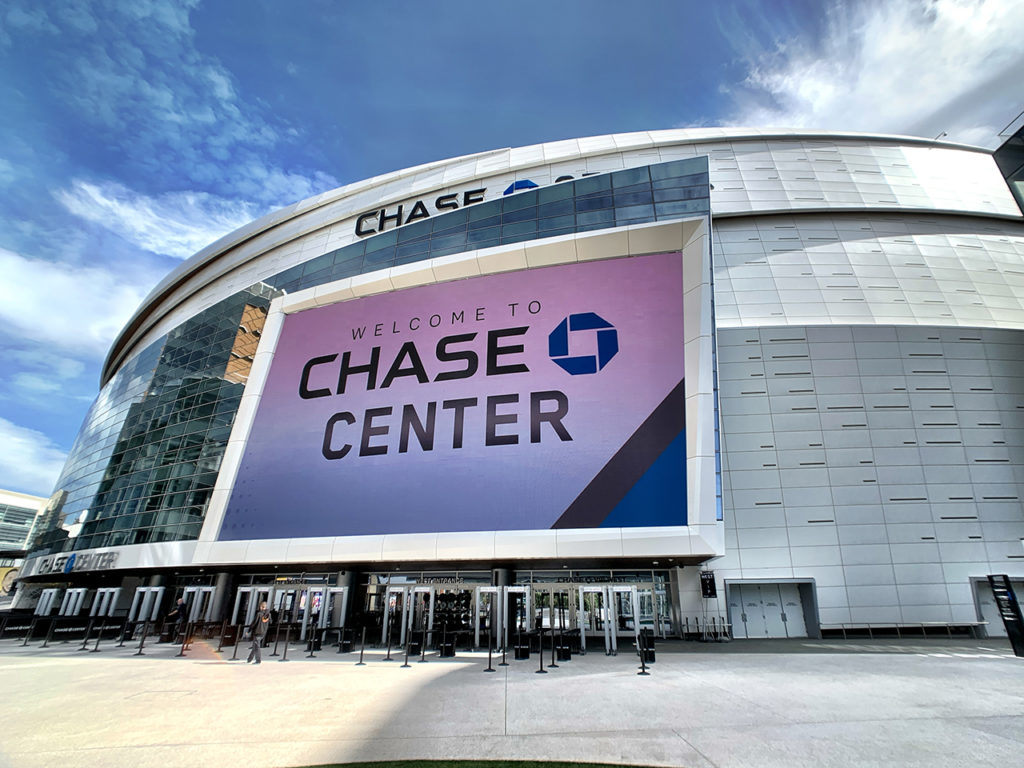 Concerns over the spread of the coronavirus is causing the NBA to warn its teams of the possibility of playing in empty arenas — but not everyone is on board with the notion.
A decision on how to deal with the coronavirus is ultimately a league decision, but the league office has instructed teams to come up with a plan for games played before only essential personnel, sans fans and media. It's a scenario we're seeing played out in Italy, where the impact of the coronavirus has been far more severe than in the United States. It's also a scenario being evaluated by NHL officials as well.
Postponing or canceling any game due to the coronavirus is a league office decision but the NBA, sources say, has notified teams to start "developing" contingency plans in case "it were to become necessary to play a game with only essential staff present" — no fans, media, etc

— Marc Stein (@TheSteinLine) March 7, 2020
The possibility of playing in empty arenas has already been criticized by LeBron James, Houston Rockets owner Tilman Fertitta and Florida Panthers owner Vincent Viola. Fertitta and Viola argued for suspending play rather than scheduling action, per CNBC:
Houston Rockets owner Tilman Fertitta told CNBC on Friday the idea of playing games without fans in attendance is "never gonna work," as fears of the coronavirus outbreak continues to plague markets worldwide.
"I don't think you ever want to play games in front of no audiences," Fertitta said, adding he would instead prefer to suspend play for a week. "But you don't want to play games with no fans."…
Fertitta's opposition to playing games with no fans is shared by a counterpart in the NHL, Florida Panthers owner Vincent Viola….
"It probably beckons at worst a delay on our way to complete the schedule eventually. No, I don't want to play games in front of an empty arena," Viola said on "Fast Money Halftime Report." "I think that would not be good for the long-term concept of crowd activity."
It does not seem likely that if the coronavirus does indeed spread a week-long break in the action will do the trick, however; Fertitta may be more than a little unrealistic in what he expects things to clear up with only a week delay.
Thus far among U.S.-based major sports leagues, some precautions have been implemented, including some fairly drastic measures around Major League Baseball spring training. In addition, there are moves being made in the United States to postpone travel and games because of concerns surrounding coronavirus, with Chicago State University cancelling games this week for its men's and women's basketball teams because of the spread of the virus.
In the meantime, you'll see arenas take precautionary steps like the ones prepped by the Golden State Warriors (NBA) for tonight's game at Chase Center:
Cleaning staff have been added to each event and are strictly dedicated for wiping down surfaces, along with using hospital-grade disinfectant spray throughout the arena.
Elevator attendants are equipped with wipe containers and sanitizing elevators regularly.
All areas of the building, including every seat, are being wiped down and disinfected prior to and following each event.
Extra soap is available in all restrooms and hand-sanitizer has been placed throughout the arena.
All doors and door handles are being sanitized regularly.
Installed signage and reminders for personal hygiene throughout the arena for all attendees and staff.
RELATED STORIES: NHL Implementing Precautions Amidst Coronavirus Concerns; NCAA Coronavirus Advisory Panel Announced