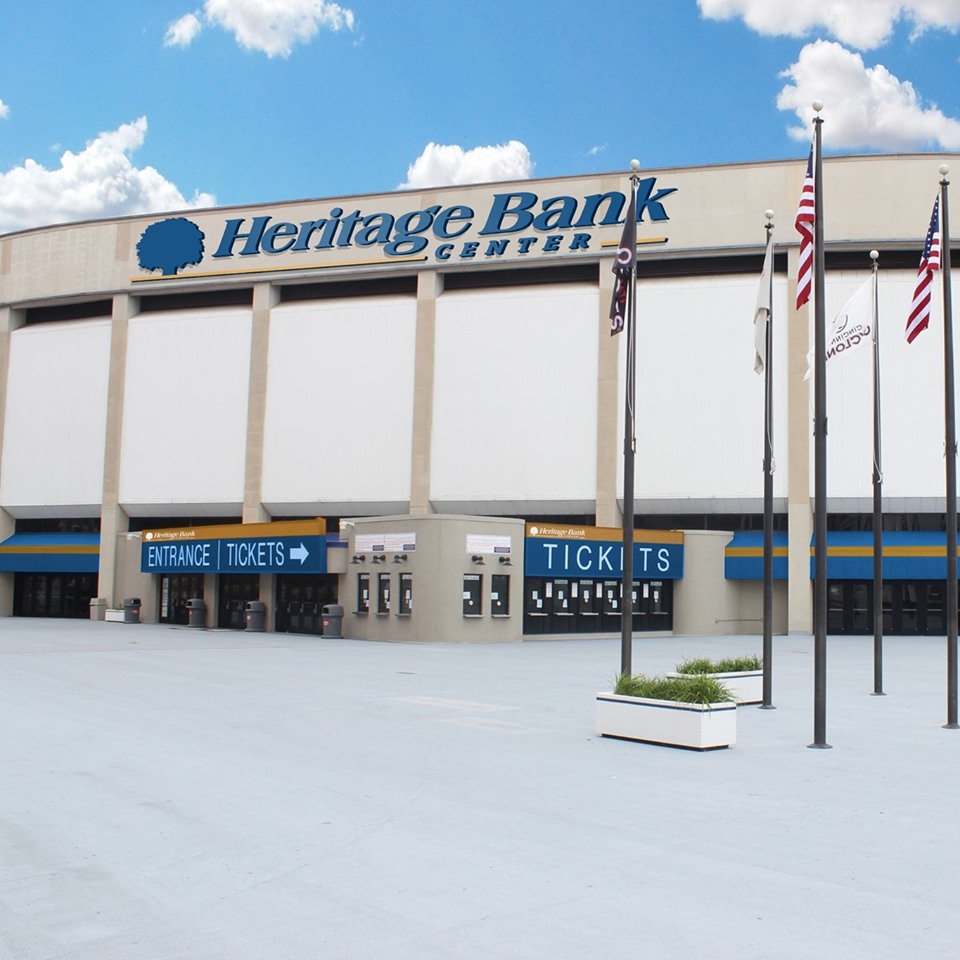 The former U.S. Bank Arena in Cincinnati has officially become Heritage Bank Center, the result of a new naming-rights deal announced Monday.
A new naming-rights deal has seemed inevitable for the venue, as it was revealed this summer that U.S. Bank would not continue as naming-rights partner. The new name was announced Monday, with the news that Heritage Bank has signed an agreement to brand the arena Heritage Bank Center.
Financial terms of the agreement were not disclosed, though the chairman of the locally based bank stated that naming rights come as part of a 10-year partnership. More from the Cincinnati Enquirer:
Heritage Bank Chairman Chris Caddell said as a locally owned and operated bank, Heritage Bank is as invested in Greater Cincinnati and Northern Kentucky as anyone. 
"Our lives and livelihoods are bound up in the fortunes of this region and we certainly intend to thrive," Caddell said. 
Caddell said his company believes in the future of the area and as people continue to invest in a "dynamic entertainment and cultural core," the Heritage Bank Center will be part of the core, by attracting the widest variety of events and the largest audience.
After the news conference, Caddell did not discuss the cost of the naming rights but said the partnership is a 10-year deal.
Heritage Bank Center had been known as U.S. Bank Arena since 2002. It is currently home to hockey's Cincinnati Cyclones (ECHL), and is used for a variety of other events. The arena first opened in 1975, and its aging condition has prompted debate in recent years about a potential replacement or major renovation, but plans to extensively modernize or replace the venue have yet to come to fruition.
Rendering courtesy Heritage Bank Center.
RELATED STORIES: U.S. Bank Arena Set for Name Change