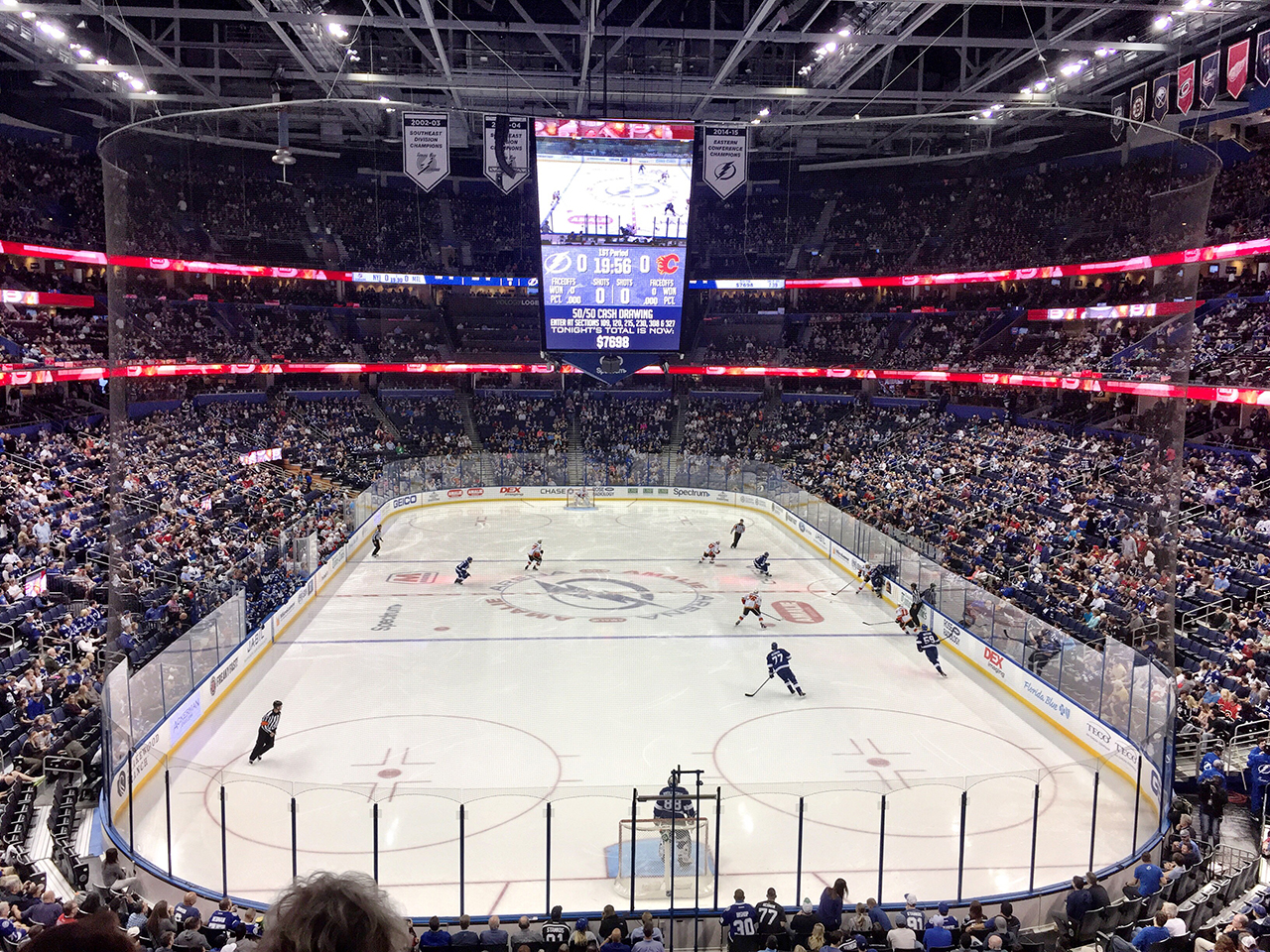 The Tampa Bay Lightning will continue to call Amalie Arena home for decades, as Hillsborough County has approved a lease extension through 2037 that includes future upgrades. 
Amalie Arena has become something of a success story. Years of upgrades (including a $60-million overhaul funded by Lightning owner Jeff Vinik) transformed the Tampa arena from a very basic facility to a league showcase. Seeking to build on that momentum, the Lightning and Hillsborough County have been working on a lease extension that would include funding for future renovations.
Those plans moved forward on Wednesday, when Hillsborough County Commissioners approved an agreement that includes $61 million from county bed tax revenues to fund arena upgrades. As part of that agreement, the Lightning will remain at Amalie Arena through at least 2037. More from WTSP:
Some of the renovations will address structural and maintenance items in the 20-year-old arena, such as boilers, chillers, ice plant, escalators, and elevators. Under the current contract, the county owns Amalie Arena, but the Lightning are responsible for the cost of maintaining it through 2027.
"We just appreciate the county for understanding the arena's critical structures and its end of life needs," Bill Wickett, Lightning Executive Vice President of Communications, told 10News, adding the team will have chipped in nearly half of the $200 million in arena upgrades between 2010, when Vinik bought the team, and 2030.
"(This will) keep our building modern and viable for the long-term, preserving it in its current location at the center of the Water Street development district," Wickett said.
The approved amendment would still allow the Lightning to leave Tampa prior to 2037, but would increase the multi-million dollar penalties for doing so.
The downtown Tampa arena originally opened in 1996. Along with committing to upgrades to Amalie Arena, Vinik has invested in business incubators in downtown Tampa.
RELATED STORIES: Lightning Negotiating Amalie Arena Lease Extension