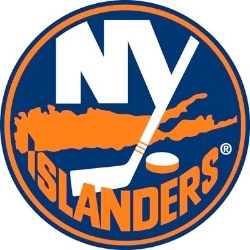 A return to Nassau Coliseum is not likely to be a viable option for the New York Islanders, according to NHL commissioner Gary Bettman. 
Home to the Islanders from 1972-2015, Nassau Veterans Memorial Coliseum reopened this spring as NYCB Live, home of the Nassau Veterans Memorial Coliseum after undergoing a set of renovations. The upgrades reduced the arena's seating capacity, while modernizing some of its offerings.
The Islanders, who are scheduled to play a preseason game at Nassau Coliseum later this month, currently call Brooklyn's Barclays Center their home, but that is not seen as a long-term fit for the team. Bettman said that he believes the Islanders will have good options in their search for a new arena, but that he does not view Nassau Coliseum as an option. More from The New York Post:
"I don't view Nassau Coliseum as a viable option," Bettman said Friday at Citi Field during a press conference for the Winter Classic, this next outdoor New Year's Day game set to be played there between the Rangers and Sabres. "Again, I don't view it that way. Certainly not now."
The Islanders are playing one preseason game there Sept. 17 against the Flyers, but that's it — and Bettman didn't seem to eager to talk any more about it.
"I don't think that makes a lot of sense," he said. "But ultimately, whether or not the Islanders want to consider it and bring it to the league is something that you'd have to ask them about. But my gut reaction is it's not a viable option."
There was also little question about how the league feels concerning the Islanders current home at Brooklyn's Barclays Center. Bettman reiterated the point the Islanders have "very good options" for possibly moving in the not-too-distant future, as they are likely to opt out of their lease agreement with Barclays Center this January. One of those options could be developing a new arena at Belmont Park, as majority owners Jon Ledecky and Scott Malkin refine their proposal plan which is due to the state no later than Sept. 28.
The request for proposal (RFP) for the site at Belmont Park was issued by Empire State Development in late July. As for NYCB Live, home of the Nassau Veterans Memorial Coliseum, it is slated to begin hosting a full-time sports tenant this fall, when the NBA Gatorade League's Long Island Nets play their first game at the arena.
RELATED STORIES: New York Islanders Likely to Participate in RFP for Belmont Park Site; Potential New York Islanders Arena Debated by Public; Barclays Center's Design Not Expected to Change for Islanders; New York Islanders to Propose Belmont Park Arena; New York Islanders, Partners Pushing for Belmont Arena; New York Islanders Mulling Arena Options; Best of 2016, #6: New York Islanders; Islanders Continuing Arena Talks in Queens; Yorkmark: We're Listening to Islanders Fans; Islanders Can Opt Out of Barclays Center; Nassau County Pitching New York Islanders Return; Belmont Park in Play for Islanders; New York Islanders Eyeing Queens Move;Ledecky Discusses New York Islanders, Nassau County Coliseum, Sound Tigers