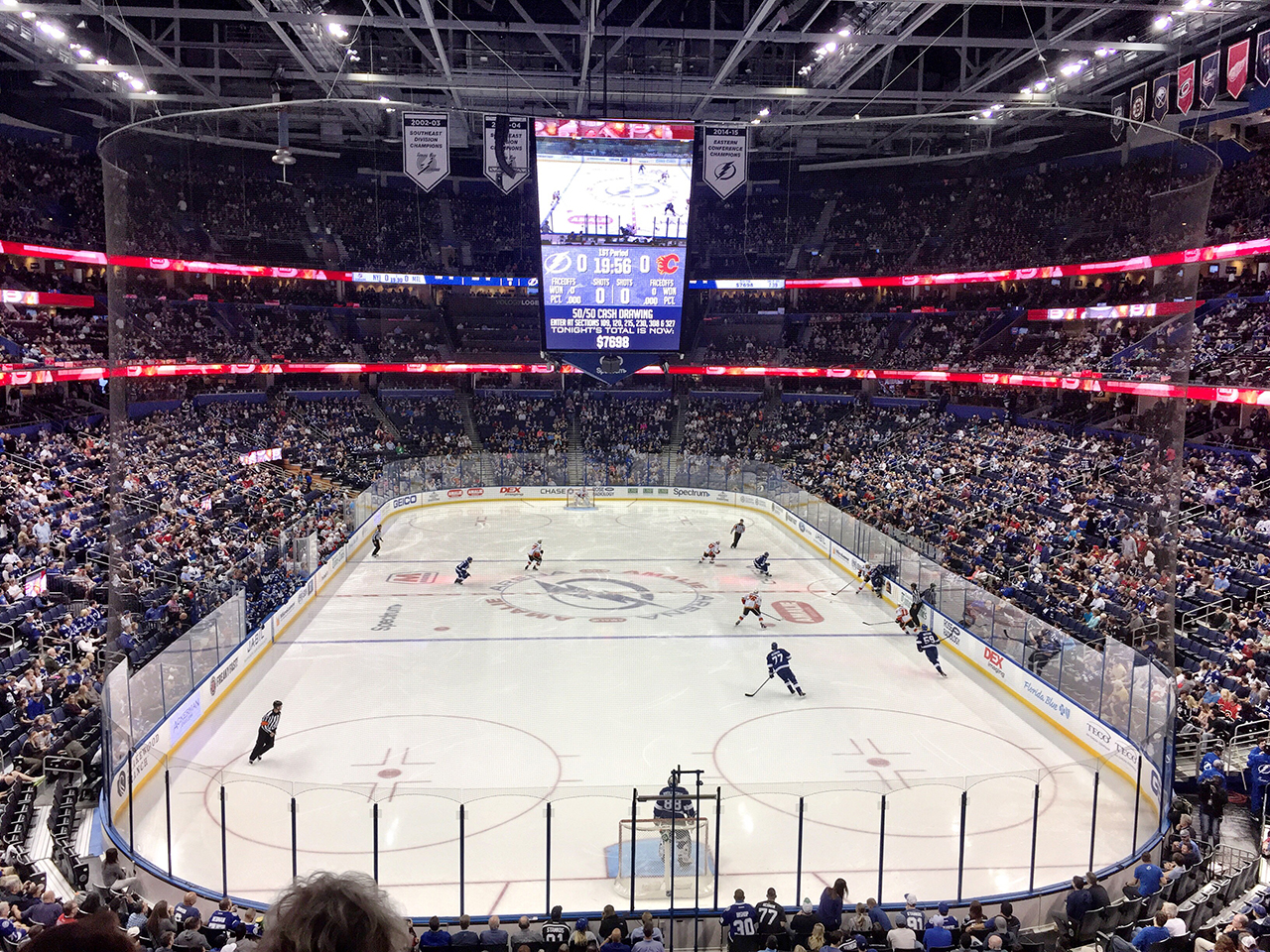 Multiple reports have the Tampa Bay Lightning and Amalie Arena hosting the 2018 NHL All-Star Game, although no final decision has been made about the venue or even there will be an All-Star Game.
The issue: the participation of NHL players in the 2018 Olympics in South Korea, something that's already been rejected by league officials but which is still under some level of discussions. The naming of a 2018 NHL All-Star Game venue would pretty much shut the door on NHL players in the 2018 Olympics. Why the discussions? Because many players see it as a great honor to represent their home countries on an international stage.
Tampa Bay last hosted the NHL All-Star Game in 1999. Since then Amalie Arena has been significantly upgraded and is surely one of the most vibrant NHL venues. Owner Jeff Vinik has put his own money into the arena upgrades and is surely in line to host one of the NHL's biggest events. All in all, Vinik has spent $100 million on arena upgrades and is looking to invest $3 billion in downtown Tampa development.
Both Yahoo Sports and the Tampa Bay Times are reporting that if there is a 2018 NHL All-Star Game, Tampa Bay is in line to host it.