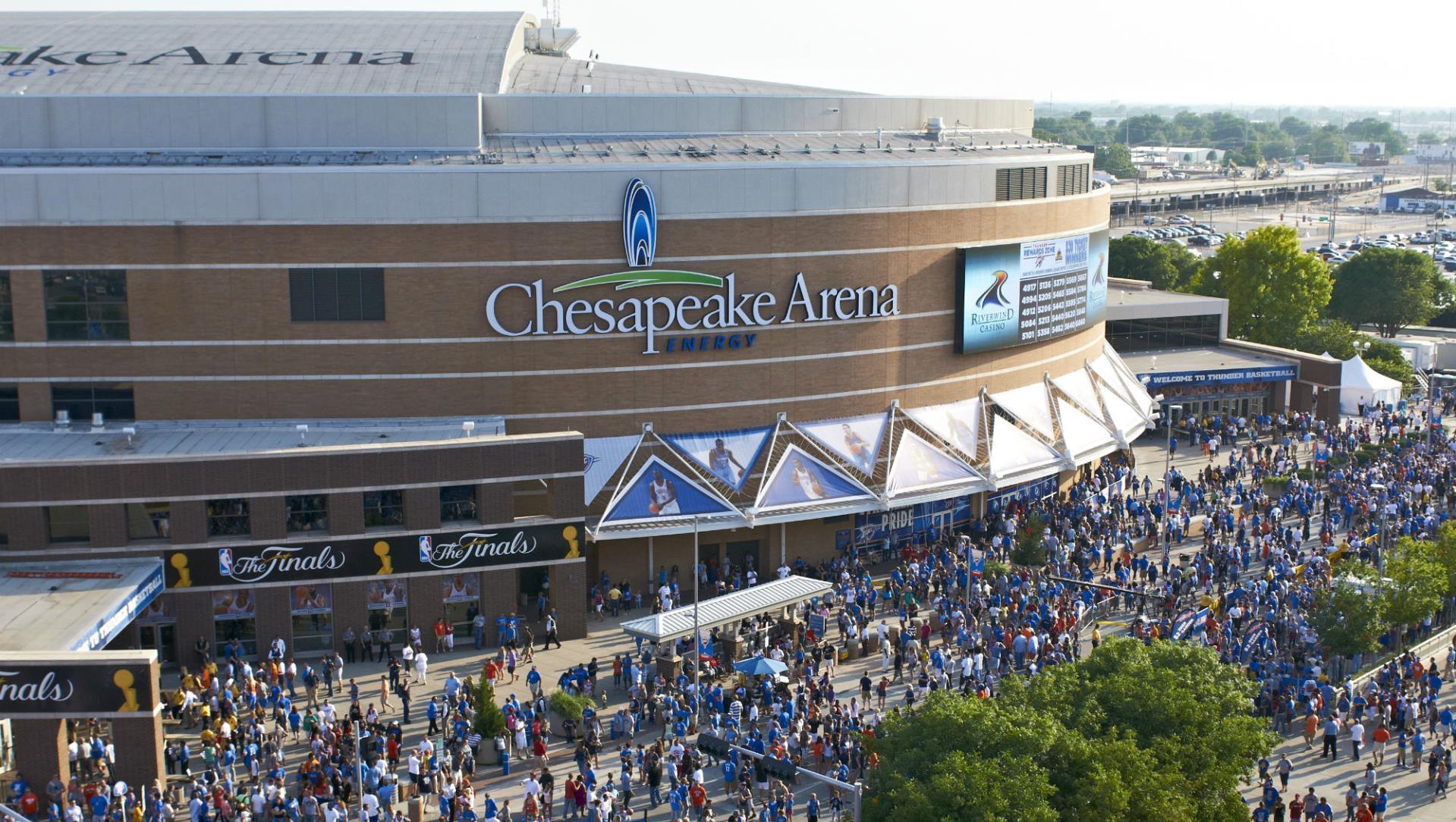 With Chesapeake Energy Arena signage being taken down this week, we'll see the announcement of a new OKC Thunder naming rights deal within coming weeks.
That a new naming rights partner was on tap for the NBA team was known after it was announced by the bankruptcy-bound Chesapeake Energy; what's not known is the replacement partner. But Oklahoma City officials confirmed a new deal was in place, pending approval from the Downtown Design Review Committee for the new signage. From The Oklahoman:
The downtown arena is owned by the city, but according to the arena use license agreement between the Thunder and Oklahoma City, the team has the "exclusive right to sell, grant or license all naming rights."  
The Thunder also is responsible for costs associated with arena signage. 
The Downtown Design Review application adds additional signage to the arena side facing south along the Oklahoma City Boulevard and colored LED accent lighting to the rooftop and patio overhangs. The replacement of painted signage on the roof with backlit lettering exceeds limits set by Downtown Design Review regulations and requires approval by both the committee and the Oklahoma City Board of Adjustment. 
The new deal follows another new naming rights deal in the NBA this offseason, with the home of the Miami Heat now FTX Arena.