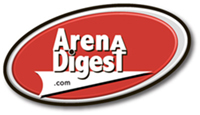 Live Nation Entertainment will curtail efforts to link concert bookings with venues forced to enter ticketing agreements with subsidiary Ticketmaster, as the U.S. Justice Department strengthens the antitrust measures first adopted in 2010.
When Live Nation Entertainment was allowed to acquire market leader Ticketmaster, the firm agreed to a series of limitations meant to curry U.S. government approval of the deal, and one of the limitations called for Live Nation not to link bookings to agreements with Ticketmaster. After an investigation, Live Nation was found to have violated the 2010 consent degree, which was set to expire in July 2020. As a result, the consent degree was strengthened and extended through 2025, with Live Nation paying for the cost of the investigation. From The New York Times:
Under the existing agreement, Live Nation is forbidden from using the might of its concert-promotion division — which puts on tours by stars like Beyoncé and U2 — to coerce venues into signing exclusive deals to use Ticketmaster, which holds the contracts at roughly 80 percent of major music venues.
But the decree also allowed the company to "bundle" its services and gave Live Nation the right to exercise "its own business judgment" in making deals — terms that some antitrust experts believe made the decree ambiguous and difficult to enforce….
In a court filing, Justice officials said they had identified "numerous instances" where Live Nation threatened venues with making concerts a condition of a ticketing deal, and other instances in which Live Nation "retaliated against venues by withholding live entertainment events because the venue chose not to contract with Ticketmaster." The filing did not specify locations.