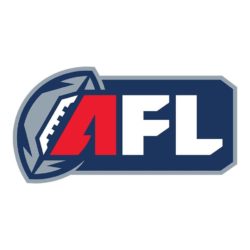 The fate of the Arena Football League has been sealed, as the league announced last week that it is fully ceasing operations and filing for Chapter 7 bankruptcy.
Back in October, the Arena Football League announced that it was suspending local team services and business operations for all of its clubs amidst financial issues. At the time, the league said that it had not decided whether it would completely suspend operations, or explore another path to resuming play.
The league's future has since been clarified, however, as it announced in a statement issued last Wednesday that it was ceasing operations and had filed for Chapter 7 bankruptcy. "We're all disappointed that we couldn't find a way forward and we wanted to thank our fans, our players, coaches, everyone who loved the Arena Football League," AFL commissioner Randall Boe said in a press statement. "We all love the game and tried very hard to make it successful, but we simply weren't able to raise the capital necessary to grow the League, resolve the substantial legacy liabilities and make it financially viable."  More from Yahoo:
While the Arena Football League had been around for over 30 years, the league went through hardships throughout its run. The 2009 season was cancelled as the league tried to regroup. Teams had a hard time staying in the league, leading to plenty of turnover.
Only four teams took part in the 2018 season. The league was able to add two expansion teams in 2019, but that wasn't enough to save it. Following the 2019 season, the league closed down to re-evaluate its business model.
After weeks of looking at its options, the league decided filing for bankruptcy was the best course of action.
Launching in 1987, the Arena Football League has faced challenges over its decades of operation, including a suspension of operations in 2009 because of financial problems. Prior to the 2019 season, it underwent a notable reform, becoming a single-entity structure in which franchises are technically owned by the league and previous team owners become investors. The six teams that competed in the 2019 season included the Albany Empire, Atlantic City Blackjacks, Baltimore Brigade, Columbus Destroyers, Philadelphia Soul, and Washington Valor.
RELATED STORIES: Arena Football League's Future in Question