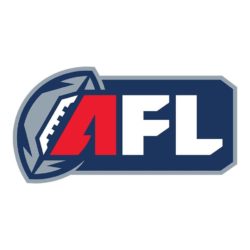 The Arena Football League is facing an uncertain future, as it has shutdown local business operations amidst financial issues.
Launching in 1987, the Arena Football League has faced challenges over its decades of operation, including a suspension of operations in 2009 because of financial problems. Prior to the 2019 season, it underwent a notable reform, becoming a single-entity structure in which franchises are technically owned by the league and previous team owners become investors.
It had been hoped that the latest change would create a more sustainable path forward for the Arena Football League, but the circuit announced on Tuesday that it is ceasing local team services and business operations for all of its clubs. Financial issues were at the root of that decision, as the league is currently facing a multi-million dollar lawsuit from an insurance carrier that provided coverage between 2009 and 2012. No decision has been made yet as to whether the league will completely suspend operations, or explore another path to resuming play. More from The Times Union:
Randall Boe, who took over as commissioner in advance of the 2018 season, confirmed the report when reached by phone.
"We haven't made a decision on whether to completely suspend operations," Boe said. "That's a decision that will probably be made in the next several weeks. We do know, under any set of circumstances, we will not be continuing to operate business operation units in our local markets. We will be closing those business operations in our local markets, including Albany."
If it moves forward, the AFL may become a traveling league, similar to the Premier Lacrosse League, whereby all players practice in a centralized location and fly to a different city each weekend to play games.
"We have been evaluating that as a potential model to go forward and keep the league alive," Boe said. "I hesitate to say that we have a sense that that is likely to be successful. It's the thing that we're looking at. We really don't see an alternative to that."
The Arena Football League competed with six teams in 2019. Those included the Albany Empire, Atlantic City Blackjacks, Baltimore Brigade, Columbus Destroyers, Philadelphia Soul, and Washington Valor.