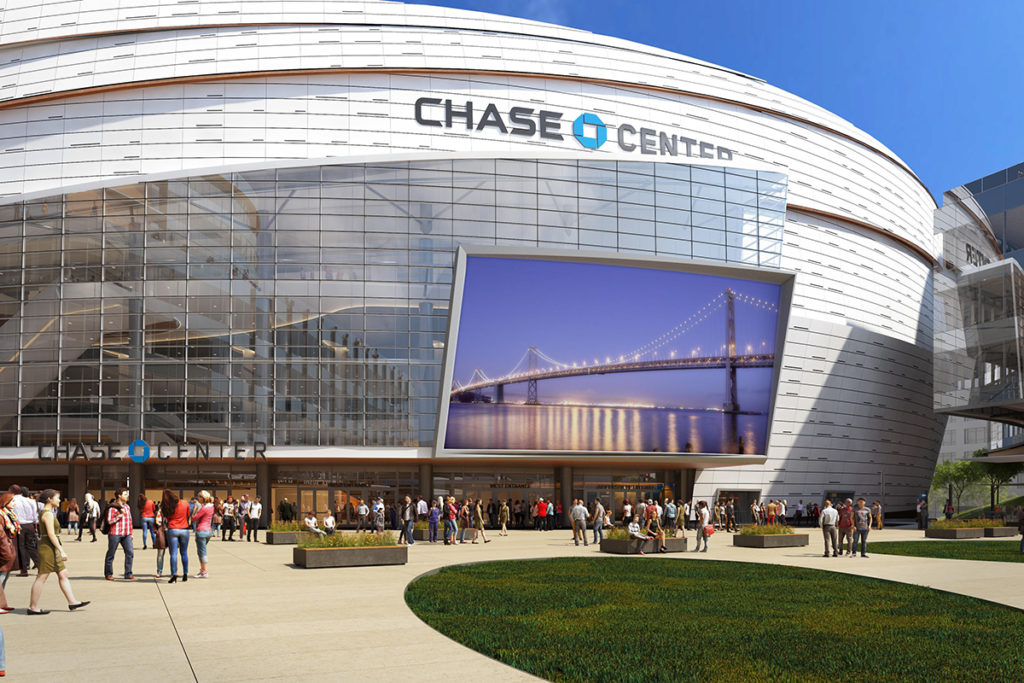 It was a big week for the Golden State Warriors, announcing opening festivities for the team's new arena. We now have a date for the first Chase Center Warriors game: Oct. 5, with the Los Angeles Lakers in town for an exhibition.
The debut of the new 18,064-seat privately financed sports and entertainment arena in San Francisco's Mission Bay neighborhood is sure to be one of the venue events of the year. This past week the Warriors unveiled opening events, such as concerts. And the announcements were capped off by the news that archrival Los Angeles would be in town for the first game.
The game will mark the first professional basketball game in the city of San Francisco since January 29, 1971, when the Warriors defeated the Buffalo Braves, 106-100, at the San Francisco Civic Auditorium.
Upon moving to the Bay Area prior to the 1962-63 season, the Warriors played the majority of their home games at the Civic Auditorium in San Francisco from 1962-71, in addition to select games at the USF Memorial Gym and at the Cow Palace in Daly City. Due to a scheduling conflict at the Oakland Coliseum Arena, Golden State played a pair of home games in the 1975 NBA Finals at the Cow Palace.