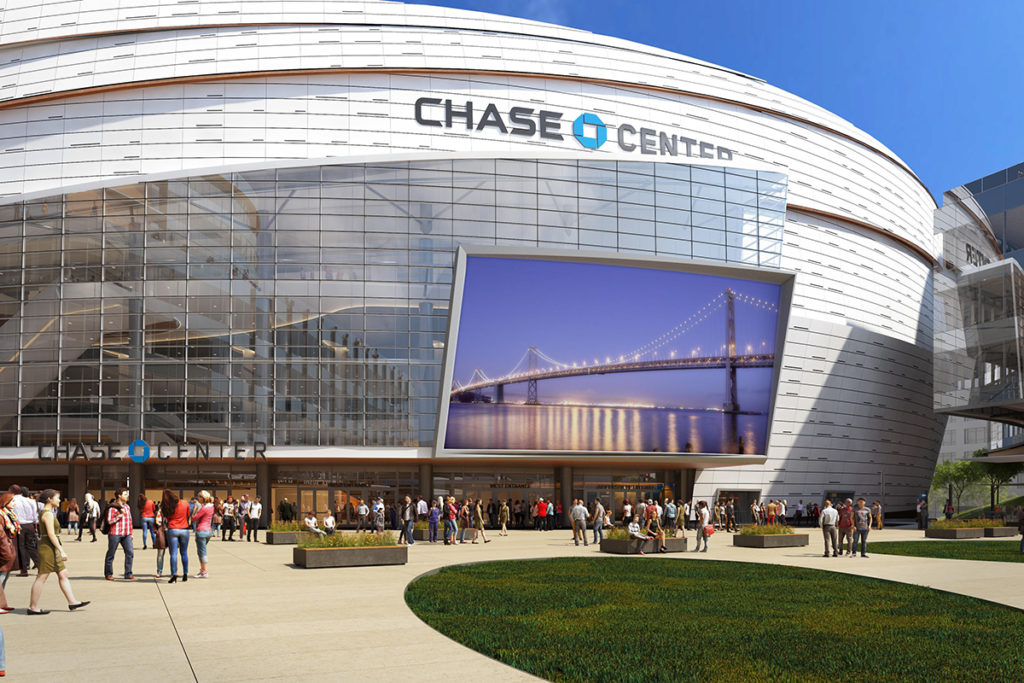 Construction on the new home of the Golden State Warriors reached a milestone Friday, when the team hosted a Chase Center topping out ceremony. 
Work continues on the Chase Center, a new arena in San Francisco's Mission Bay neighborhood that is expected to open in time for the 2019-20 NBA season. The construction process recently took a major step, as the final steel beam was lifted into place on Friday.
That occasion, marked by a topping out ceremony, was celebrated by construction workers and Warriors officials alike. More from the San Francisco Examiner:
"It's a very cherished tradition of the iron workers in this country," said Jim McLamb, a senior vice president with Clark Construction Group. "It symbolizes that a job has been built safely and without loss of life."
Construction workers said they were thrilled to work on the arena.
"I get to drive by this site every day with my daughter, and every time I tell her 'your father was part of that project,'" said Scott Santos, who has worked on the project for more than a year. "That's bragging rights that we all have, that we were a part of this. Not too many people can say that."
"It's one of the milestones we've been looking forward to since this project started," said Rick Welts, president and chief operating officer of the Warriors. "Hoisting that last beam on top with all of the signatures of everyone who has worked so hard on this project is pretty thrilling for us, and it's a big milestone."
The Chase Center is expected to be the centerpiece of a larger development project in the area. Should the construction process remain on schedule, the upcoming 2018-19 season will be the Warriors' last at Oakland's Oracle Arena.
RELATED STORIES: Warriors Seeing Strong Chase Center Season Ticket Sales; Chase Center Launches Call for Artists; Personnel News: Chase Center, Ontario; Vote Could Permit Chase Center Signage Plans; Chase Center Taking Shape; Chase Center Key to Warriors Financial Future; Warriors to Employ PSLs at Chase Center; Preview: Chase Center