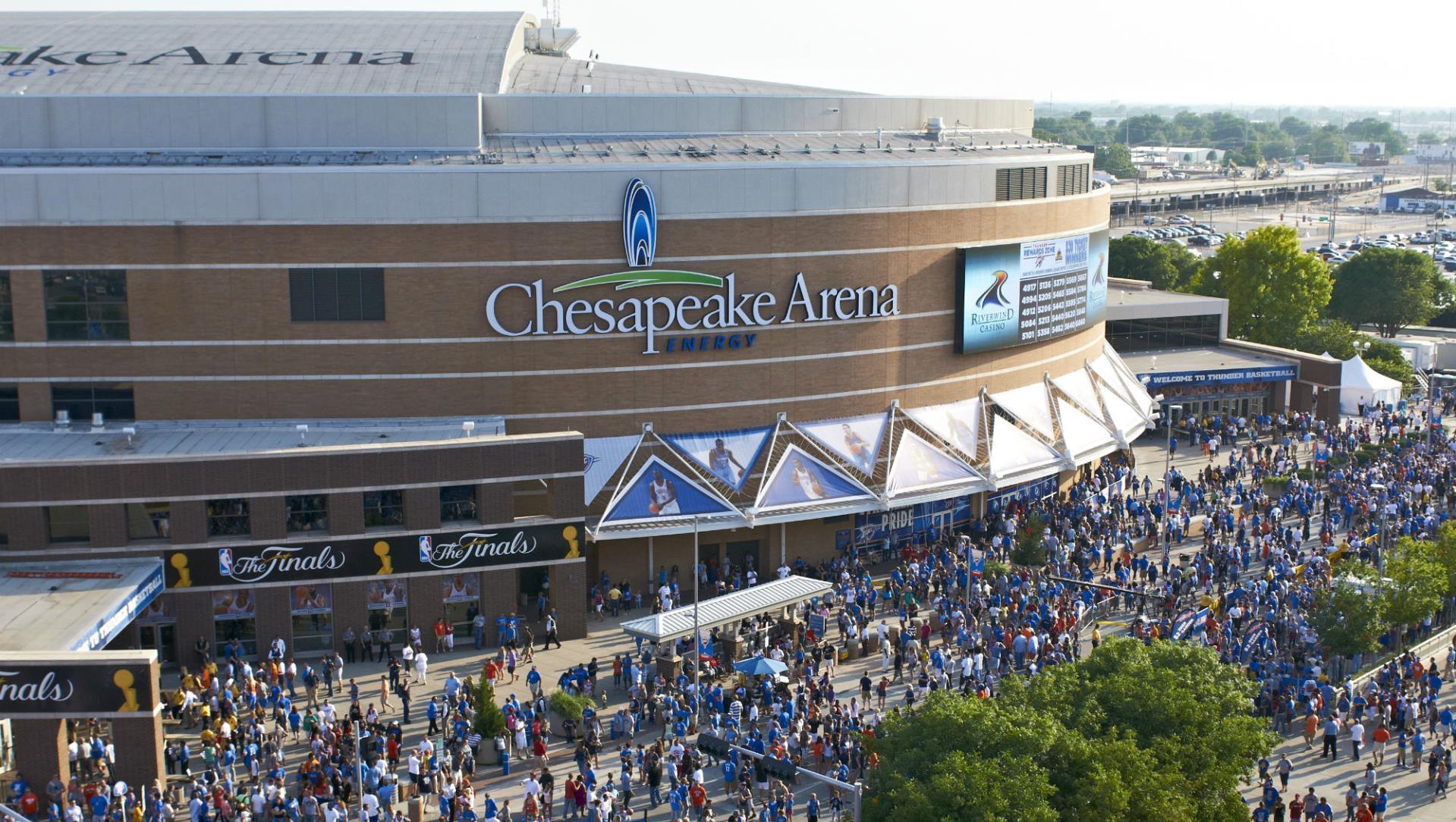 The Oklahoma City Council has unanimously approved a five-year management agreement with SMG to continue operating Chesapeake Energy Arena, home of the Oklahoma City Thunder (NBA), with Chris Semrau named GM of the facility.
The management deal also covers Cox Convention Center and includes a city-controlled option.
"The City of Oklahoma City is very pleased to renew SMG's management agreement for the Chesapeake Energy Arena and Cox Convention Center" said Tom Anderson, Executive Manager Special Projects Office of the City Manager. "SMG management and staff are top-notch professionals, with proven success advancing Oklahoma City's quality of life and economic expansion. The SMG team are second to none. Their expertise and dedication provides exceptional service to our guests, resident tenants and concert promoters. Working hand-in-hand with the NBA Oklahoma City Thunder and their close ties with promoters, agents and artist management, SMG helps create memories for our guests that last a lifetime."
Danny Barth, Executive Vice President and Chief Administrative Officer of the Oklahoma City Thunder said, "Since day one in Oklahoma City, the Thunder has enjoyed a successful and meaningful partnership with SMG. We've grown together over the past decade, working to make the guest experience at the arena the very best it can be. I am proud and excited that we are able to continue the partnership and build upon our success."
SMG has managed Chesapeake Energy Arena since 1999.
Semrau comes to Oklahoma City from Sioux Falls, where he was most recently the Assistant General Manager of the Denny Sanford PREMIER Center. He relocated to Sioux Falls in 2014 to open the new facility and oversaw all PREMIER Center arena business operations relating to booking, marketing, sales, event services, media relations and premium seating. During his tenure, the PREMIER Center was a finalist for an Academy of Country Music Awards for Venue of the Year (medium capacity) three times (2016, 2017, 2018), Pollstar's Best New Concert Venue Finalist (2015) and Semrau was a finalist for Venue Executive of the Year (2016) by the International Entertainment Buyers Association (IEBA). Venue's Today Magazine also selected Semrau four-times as a finalist for Booking Achievement (2014, 2015, 2016, 2017)
Before opening the PREMIER Center, Semrau was part of the senior management team that opened and managed the Ralph Engelstad Arena in Grand Forks. Semrau attended the University of North Dakota and received his Bachelor of Arts degree in Marketing.