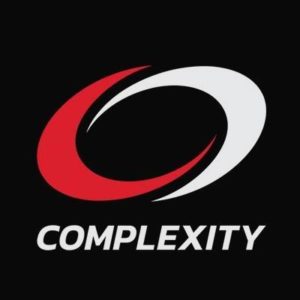 Dallas Cowboys owner Jerry Jones has made a significant investment in esports, as he has partnered with investor John Goff to acquire Complexity Gaming. Together, Jones and Goff are making their entrance into the global esports industry through the acquisition of the esports organization.
Owned and operated by industry veterans Jason Lake and Jason Bass, Complexity has been a mainstay of the esports space since it was founded in 2003, having won over 130 championships in 26 different competitive titles.
"The growth in professional gaming is incredibly significant," said Jerry Jones. "We are proud to be stepping into this space with John Goff and an industry icon in Jason Lake. Between our stadiums, our personnel, and our experience and knowledge of professional sports, the synergies here are endless and I'm confident our resources will continue the growth of Complexity for years to come."
"Esports are a $700 million industry growing over 40% annually for the foreseeable future with viewership numbers surpassing many major, traditional sports" said John Goff, Founder, Chairman of Goff Capital and Crescent Real Estate. "Acquiring an iconic organization in partnership with the owners of the most valuable sports franchise in the world made for an ideal investment partnership. The sponsorship and marketing might of the Jones family and character and tenacity of Jason Lake are second to none. We could not be more excited to be a part of such a collection of talent."
"Dreams do come true. I'm thrilled and honored beyond words to be working with the Jones and Goff families," said Jason Lake, Founder and CEO of Complexity. "Everyone at Complexity is eager to re-locate to the great state of Texas and continue building our gaming legacy alongside such unparalleled partners."
Complexity will be centralized at The Star, home of the Dallas Cowboys World Headquarters in Frisco, Texas. The group will begin immediate construction of a state-of-the-art operations center and global headquarters including offices, production studios, and industry leading training facilities. With The Star as home turf, Complexity players will have access to the premier training, athletic development, and sports medicine services of any esports athletes in the world.
"This is just the beginning," said Lake. "We are taking esports to another level and can't wait to share more exciting news and details with our fans in the near future!"