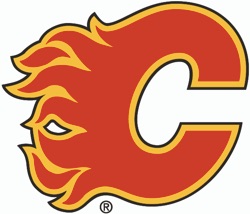 When visiting Rogers Place, NHL commissioner Gary Bettman said he hoped the new venue in Edmonton could serve as a model for the Calgary Flames.
This NHL season marks the inaugural campaign of Rogers Place, the new home of the Edmonton Oilers. The arena has caught plenty of attention for its amenities and for the Ice District, the development plan for the surrounding area.
The Flames, meanwhile, have been looking to replace the Scotiabank Saddledome with a new venue in Calgary. During his visit to Edmonton, Bettman said that he hoped the Oilers' new home could be an inspiration for the Flames. More from The Canadian Press (via CBC Sports):
He was quick to answer when asked if he would be working towards assisting Calgary in building a replacement for the Flames' Scotiabank Saddledome.
"I hope it will be the case," he said. "Calgary obviously needs a new arena and hopefully this arena and this complex is inspirational."
The Flames and local officials haven spent the last few years discussing how an arena project could take shape. In 2015, the team proposed CalgaryNEXT–which included a new arena as part of sports complex–but that concept has run into concerns surrounding its funding. In January, The Globe and Mail reported that the Flames and city officials continue to look into various options for a new venue.