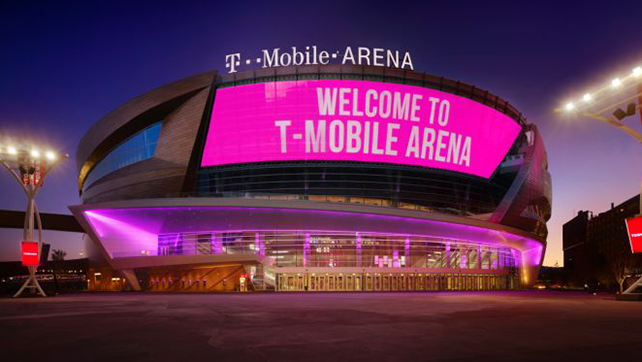 Next season will see the new Las Vegas NHL team launch play at T-Mobile Arena, so management there will have plenty of time to work out a formula for a core function of the facility: a great ice surface.
That's one of the big challenges facing arena management, but there will be plenty of chances to work out operational kinks in coming months, what with concert, event and NHL preseason games. Right now the emphasis on ice management, but more issues will need be considered and solved in the next year. From the Las Vegas Review-Journal:
George Salami wiped the sweat from his brow. He looked like a proud papa. I thought he might pass out cigars. It was starting to look an awful lot like NHL hockey at T-Mobile.
"Arizona just showed up yesterday," said the former ice maker and facility engineer at Las Vegas Ice Center on West Flamingo Road. "They have the same ambient temperature we do. We want to pick their brain — 'What do you guys do when it's 115 degrees outside with 25-percent humidity?' So we're just trying to figure all that out right now."…
"I've been here 16 days straight, 18 hours a day because I just want to know what the building's doing, how it's reacting, what it's like when the doors are open, what it's like when the doors are closed. You know, pressure in the building is amazing. If we don't have enough exhaust, the elevators don't work right.
"People don't ever think about that."
It's one thing to create ice when the building is empty; it's another thing to maintain the ice when the doors have been in use and there is a capacity crowd in the stands. Everyone takes ice maintenance for granted until those hot days when there's plenty of slush on the surface.
RELATED STORIES: Las Vegas NHL Name a Few Months Away; Can Arena Make Las Vegas Instant Contender?; It's Official: Las Vegas NHL Team to Launch in 2017-2018; Location for Las Vegas Practice Facility is Undecided; More on Las Vegas NHL Expansion Team; Report: NHL Selecting Las Vegas for Expansion