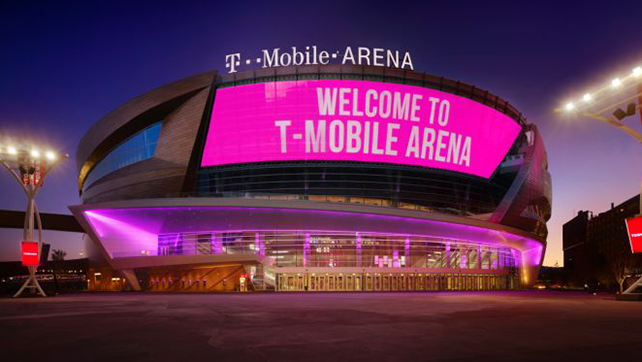 The NHL is coming to Las Vegas, as the Associated Press is reporting that the league's executive committee is recommending that the city be selected for an expansion franchise. Las Vegas would host the NHL's 31st team, which would begin play at T-Mobile Arena at the start of the 2017-2018 season. 
Las Vegas has been rumored to be one of the NHL's most sought after expansion markets for several years. Ground was broken on T-Mobile Arena in 2014, with the venue constructed as a potential home for an NHL franchise. Las Vegas also had the benefit of an ownership group in place, as businessman Bill Foley has led a series of investors and publicly lobbied for a team over the last several years.
A strong competitor against Las Vegas in the bidding process was Quebec City, which filed for expansion last summer. The bid from Quebec City, submitted by Quebecor Inc., would have resulted in a team at the Videotron Centre, but reports over the last few months indicated that NHL owners were concerned about the instability of the canadian dollar.
With this decision reportedly in place, Foley and his group will pay a $500 million expansion fee and build upon the success of an ongoing season ticket holder drive. More from the Las Vegas Review-Journal:
 The AP cited a source with direct knowledge of the situation an who spoke on the condition of anonymity. A second source with knowledge of the situation said that Las Vegas was "A done deal."
Foley would pay $500 million to become the NHL's 31st team. The Las Vegas team would begin play in 2017-18 at T-Mobile Arena. More than 14,000 deposits have been put down on season tickets since Foley launched a sales drive in February 2015.
Foley could not be reached for immediate comment.
The new NHL franchise will be the first from one of the major sports leagues to play in Neveda, and end Las Vegas' standing as one of the largest cities in the United States without a major sports franchise.